If you're looking to infuse a room with instant vibrancy, painting the walls yellow is a fantastic choice. Yellow is a bright and cheerful color that effortlessly evokes feelings of joy and happiness. Adding a touch of sunshine to your home is always a great idea.
However, when it comes to selecting curtains to complete the look, things can get a bit challenging. Finding the right curtains that complement your yellow room may not come naturally, as yellow is a dominant color that requires careful consideration. But fear not, we're here to assist you! Below, we've compiled 17 curtain ideas that perfectly match yellow walls, ensuring a cohesive and stylish aesthetic.
Sheer White Curtains for a Soft Look with Yellow Walls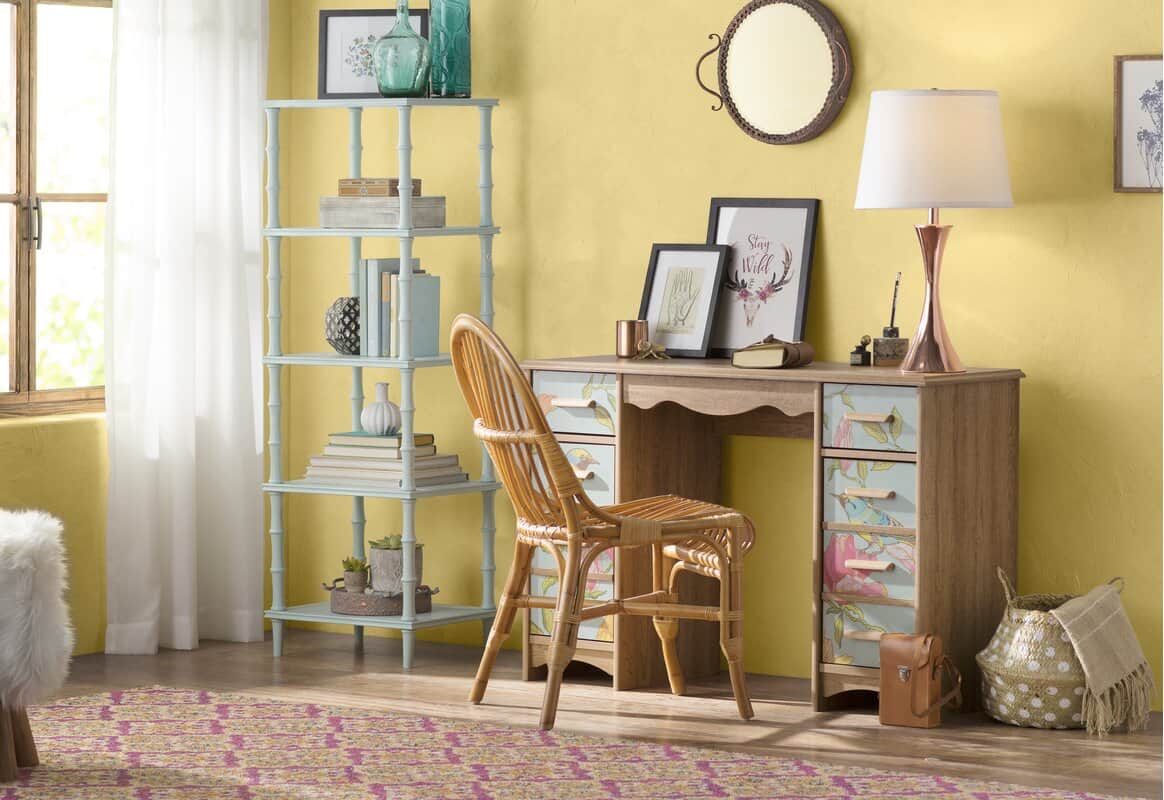 White sheer curtains are a timeless and versatile choice when it comes to window treatments. They effortlessly blend with various interior designs and complement a wide range of decor styles. That's why opting for sheer white curtains in a yellow room is a foolproof decision.
Whether your yellow walls have a pale or vibrant hue, pairing them with sheer white curtains brings a sense of softness and equilibrium to the space. These curtains elegantly cascade and drape, allowing ample natural light to filter through while still maintaining privacy when desired. It's no wonder that sheer white curtains are considered a staple in home decor, as they possess a timeless appeal that enhances any room.
Get a Fun Pattern to Match Your Yellow Walls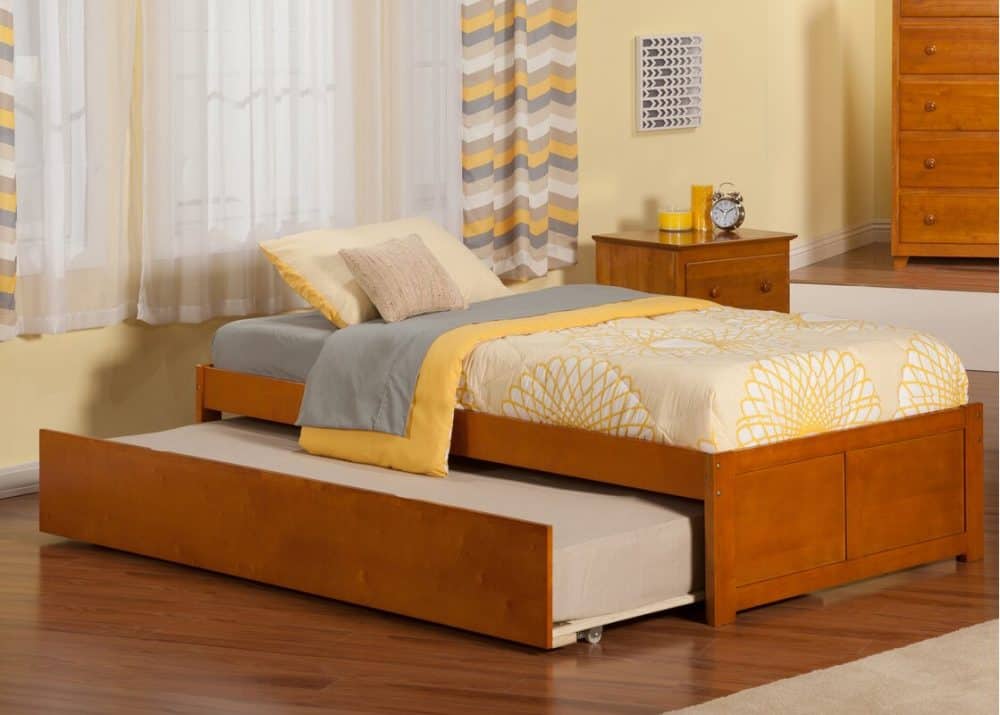 When it comes to yellow walls, don't shy away from patterned curtains as they can be a fantastic choice. While the idea of patterns might seem overwhelming, especially when paired with vibrant yellow walls, they can actually create a harmonious and cohesive look.
Patterned curtains add an element of excitement to the room while effectively connecting your yellow walls with the overall decor. Opting for patterned curtains in colors that complement your existing furniture is a clever design decision. This way, the curtains become a unifying element, effortlessly tying together the various elements in the room and creating a visually appealing and coordinated space.
Brick Red Curtains for a Beautiful Regal Room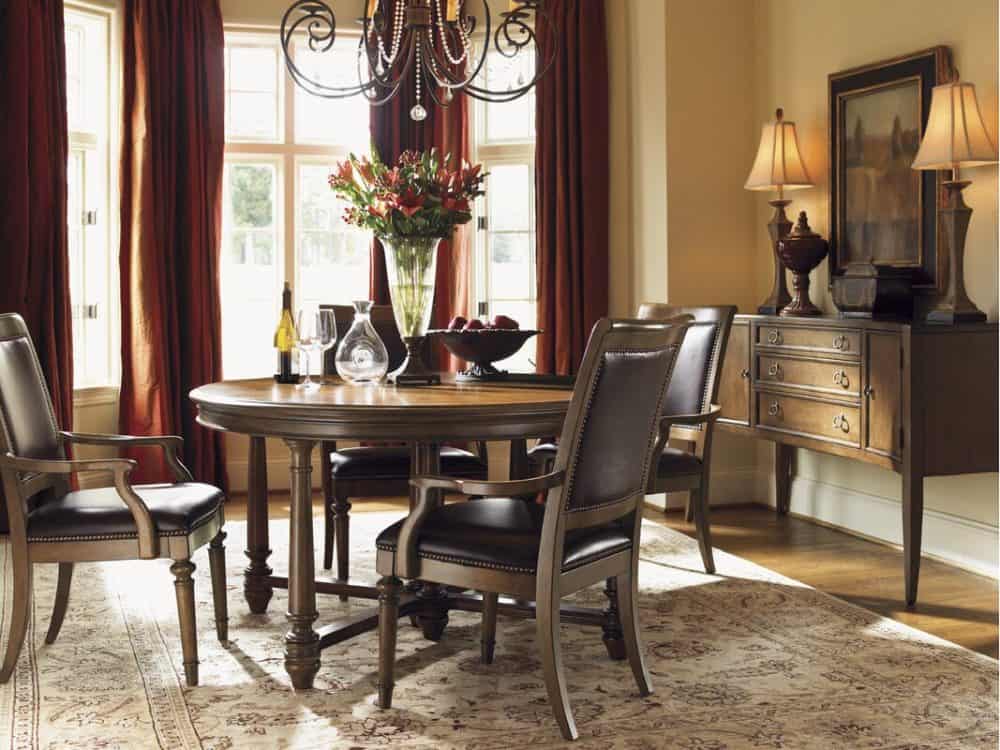 Brick red is a stunning color choice that adds warmth and sophistication to any space. When considering which color curtains go with yellow walls, red can be a fantastic option. In particular, brick red pairs beautifully with pale yellow walls, creating a regal and luxurious ambiance.
Brick red curtains are a valuable addition to a room, especially if you aim to elevate its overall aesthetic. This color choice brings richness and depth, exuding a sense of opulence. While it can work well in various rooms, it is particularly well-suited for living rooms where you want to create a cozy and inviting atmosphere.
It's worth noting that the combination of red and yellow has been known to stimulate appetite, so if you're looking to enhance the dining experience, this combination might be especially appealing for a dining room setting.
Baby Blue Curtains Are Perfect for a Yellow Nursery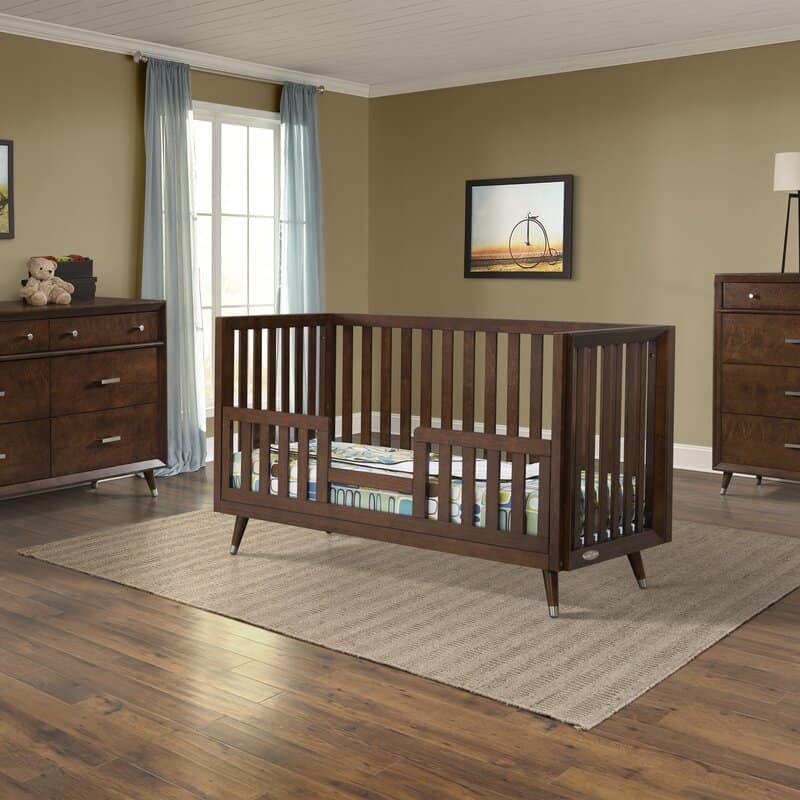 Blue and yellow have a natural affinity for each other, making them an ideal color combination. As complementary colors, they harmonize effortlessly, resulting in a visually pleasing and balanced look. When opting for lighter shades of blue and yellow, you can create a serene and tranquil atmosphere, particularly well-suited for a nursery.
Baby blue curtains, especially in a sheer material, exude a captivating beauty. The delicate fabric allows a gentle diffusion of sunlight, creating a soft and inviting ambiance in the room. The perfect balance of light adds a touch of serenity, making the space feel calm and soothing.
Yellow on Yellow for a Chic Monochrome Look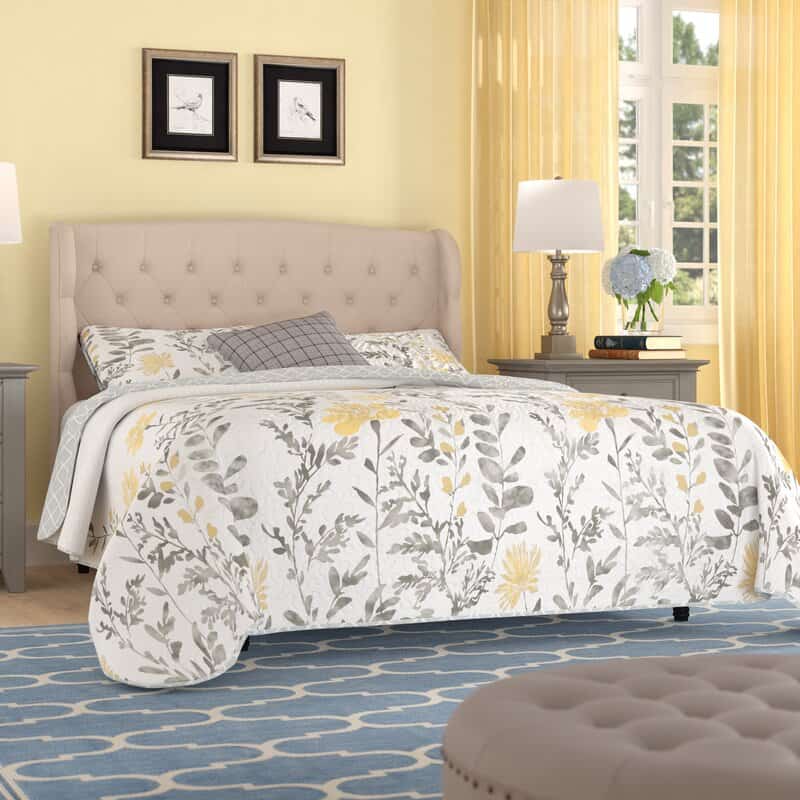 If you're aiming for a chic and cohesive look in your room, embracing a monochrome color scheme is a fantastic choice. Monochrome designs are timeless and always sophisticated. The key is to experiment with different shades and tones within the yellow color palette to achieve a captivating contrast.
Opting for shiny yellow curtains adds a touch of elegance and luminosity to the space. These curtains create a light and airy atmosphere, while keeping the room well-lit and vibrant. They also infuse a sense of luxury, allowing you to elevate the style of your yellow-themed room effortlessly.
Ivory Colored Curtains Look Dashing With Yellow Walls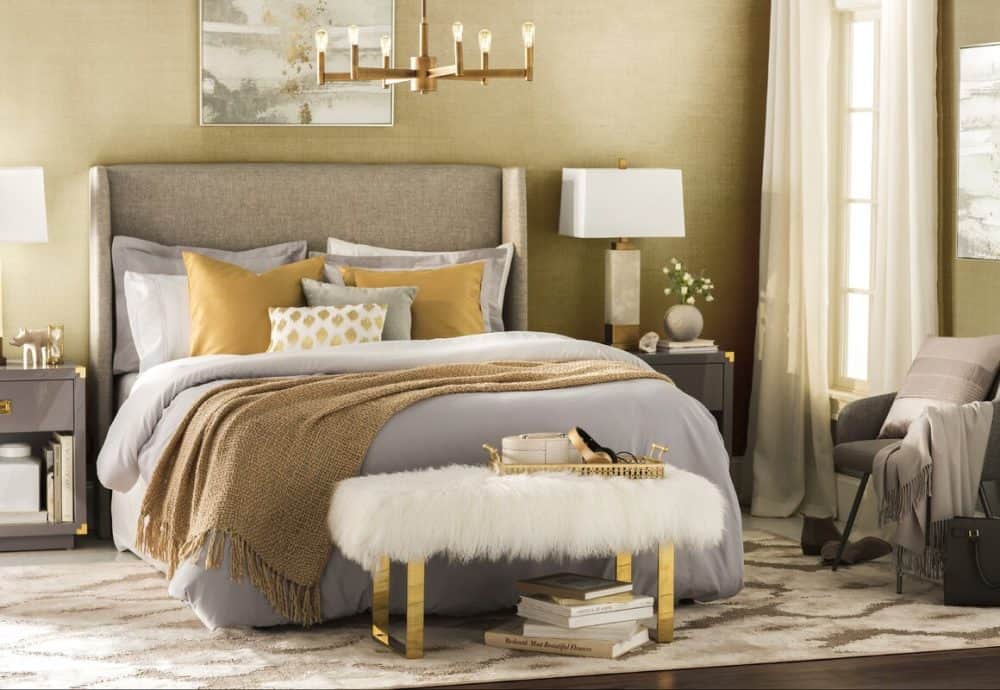 Ivory, with its inherent elegance, exudes a timeless charm that effortlessly enhances any room. Whether you opt for a sheer or textured fabric, ivory curtains always exude an air of sophistication. If your goal is to achieve a classic and refined look for your space, ivory curtains will be your trusted companion.
When pairing ivory curtains with yellow walls, incorporating neutral tones creates a harmonious balance that allows the yellow to shine while maintaining a glamorous atmosphere. Ivory curtains serve as a versatile and foolproof choice, adding a touch of grace to your room's overall aesthetic.
A Floral Pattern Goes a Long Way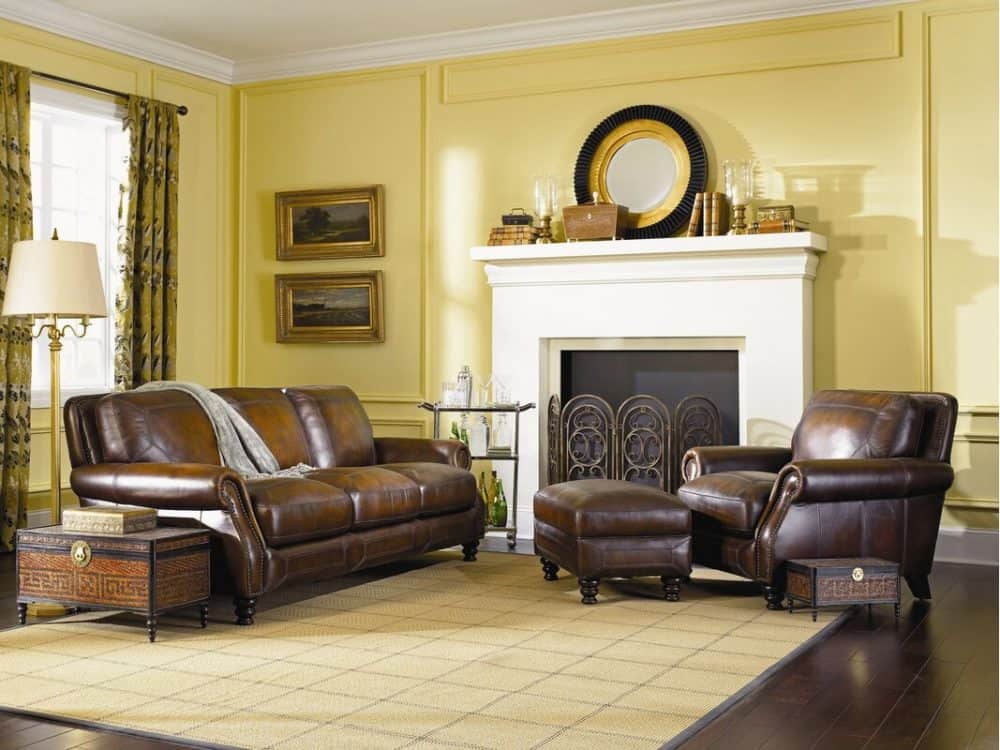 If you've been yearning for patterned curtains but find yourself unsure of which design to choose, floral patterns are a timeless and versatile option. With a wide range of floral patterns available, you can easily find curtains that suit your unique home decor style.
In particular, these floral curtains perfectly complement a traditional home aesthetic. Their rich mustard color harmonizes beautifully with yellow walls, creating a warm and inviting atmosphere. The floral pattern effortlessly blends with the furniture, creating a cohesive and visually pleasing look. Rather than overpowering the space, these floral curtains allow the leather furniture to take center stage while adding a touch of elegance and charm.
Heavy White Curtains Fit So Well With Bright Walls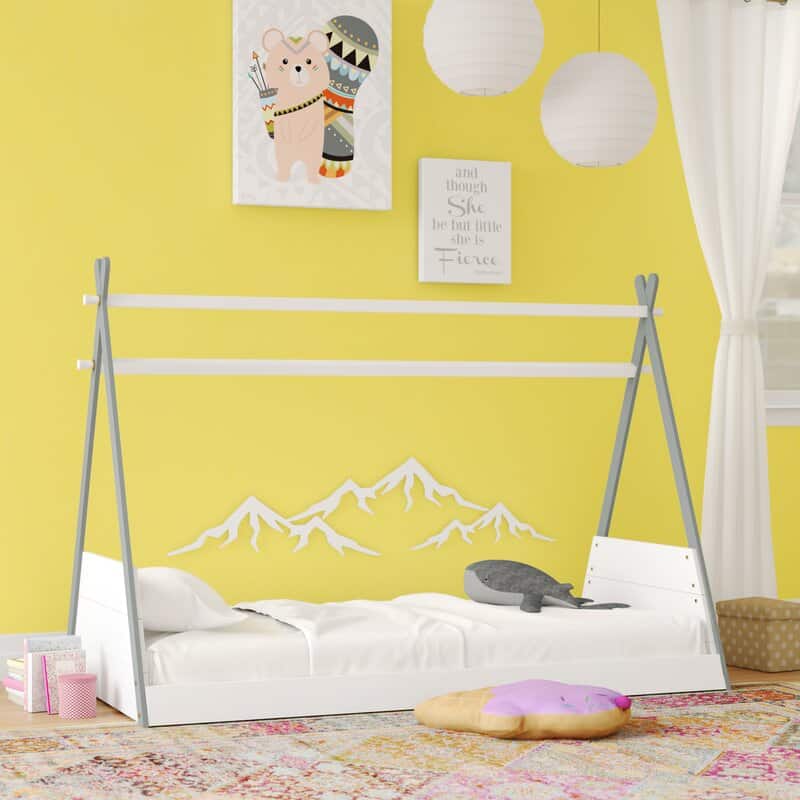 Yellow walls have a unique ability to infuse a room with brightness and energy. When opting for bold and vibrant yellow shades, white curtains serve as the perfect complement, striking a balance without overshadowing the walls.
White curtains exude a timeless elegance and minimalistic charm, allowing for versatile styling options. They can be easily adorned or kept simple, depending on your desired aesthetic. Moreover, white curtains contribute to the overall illumination of the room, further enhancing the bright and vibrant atmosphere created by the yellow walls. Their presence adds a touch of sophistication to any modern bedroom, making them a valuable asset in your interior design.
Tangerine Curtains Are Perfect for a Warm Yellow Kitchen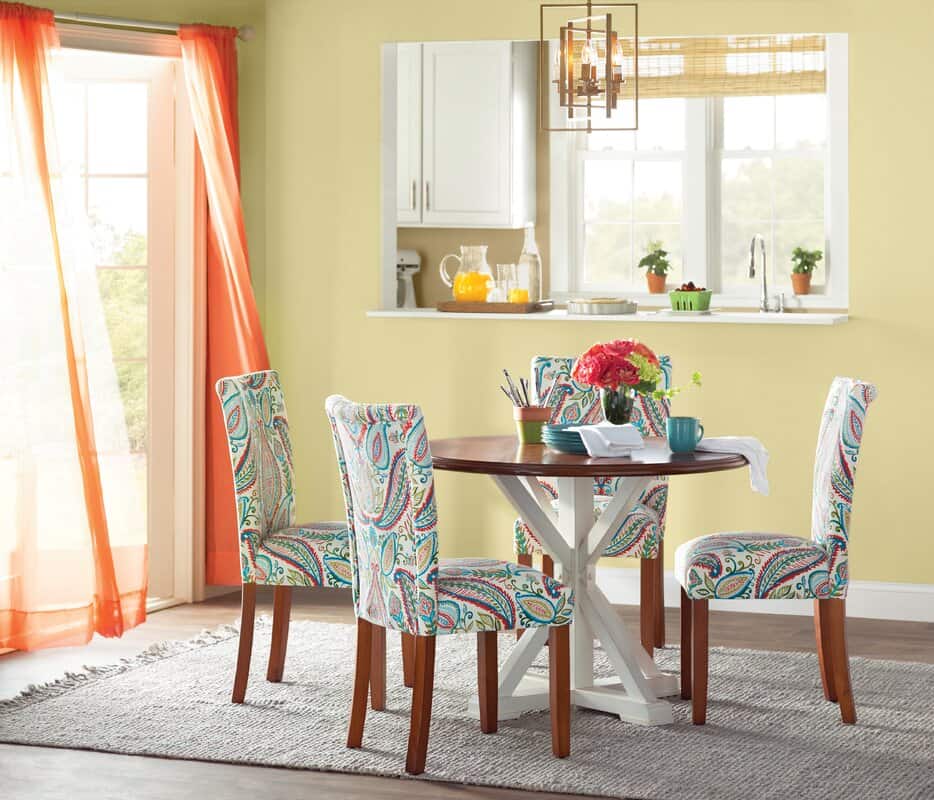 For those who adore bohemian-style kitchens, these tangerine curtains are an ideal choice. Their vibrant and lively color perfectly harmonizes with the boho color palette, while also complementing the yellow walls.
Introducing these tangerine curtains into your kitchen will infuse the space with a sense of warmth, coziness, and free-spiritedness characteristic of the boho style. The combination of the vibrant tangerine with lighter shades of yellow creates a versatile and visually appealing palette, allowing for a range of design possibilities within the yellow hue spectrum. Embrace the carefree and eclectic vibe of boho style with these captivating tangerine curtains, enhancing the overall ambiance of your kitchen.
These Sheer Floral Curtains Are Made for Yellow Walls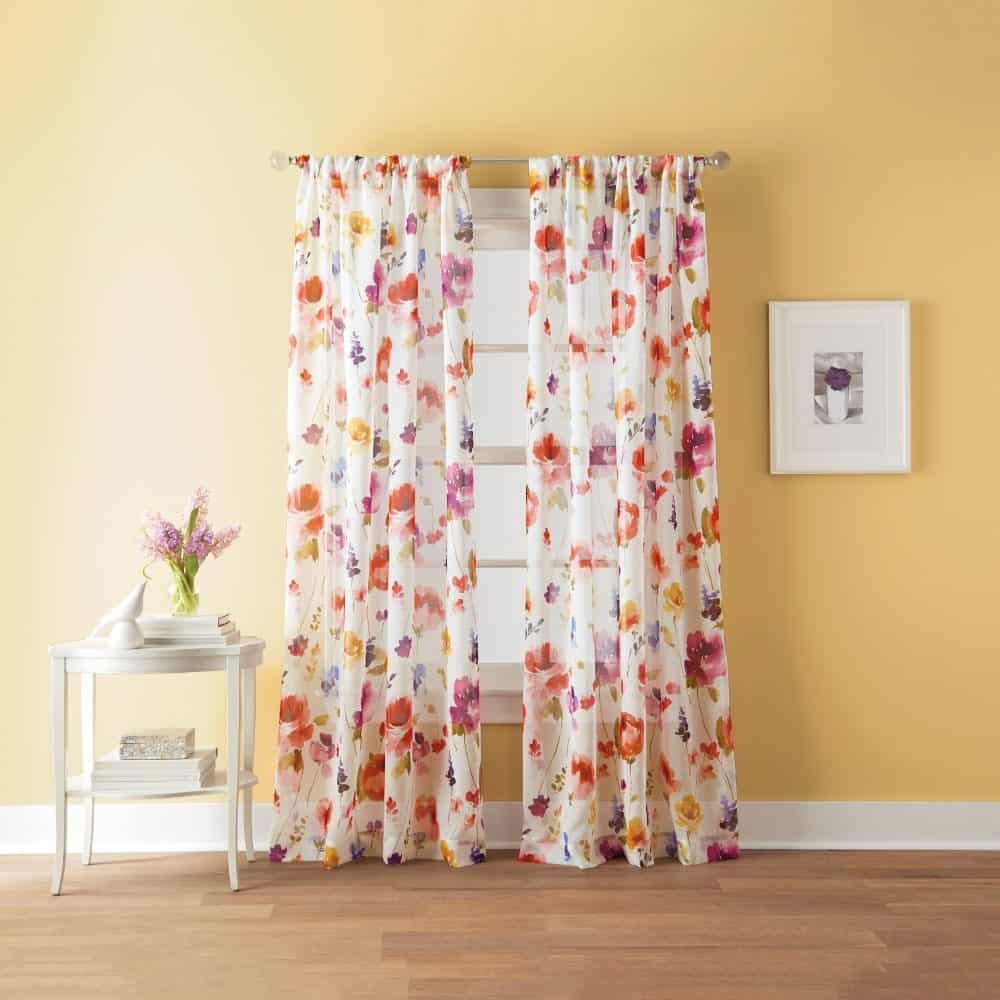 There is an enchanting allure to sheer floral curtains. Their beauty transcends various styles, making them a versatile choice for any space. Against yellow walls, the white base of these curtains exudes brightness and elegance, creating a captivating visual contrast.
The true charm of these curtains lies in their floral patterns. The warm tones of the flowers harmonize effortlessly with the warmth of the yellow walls, resulting in a seamless and harmonious combination. Regardless of the specific shade of yellow in your space, these sheer floral curtains are the perfect complement, adding a touch of grace and sophistication to your decor.
This Exciting Pattern Complements Pale Yellow Walls Beautifully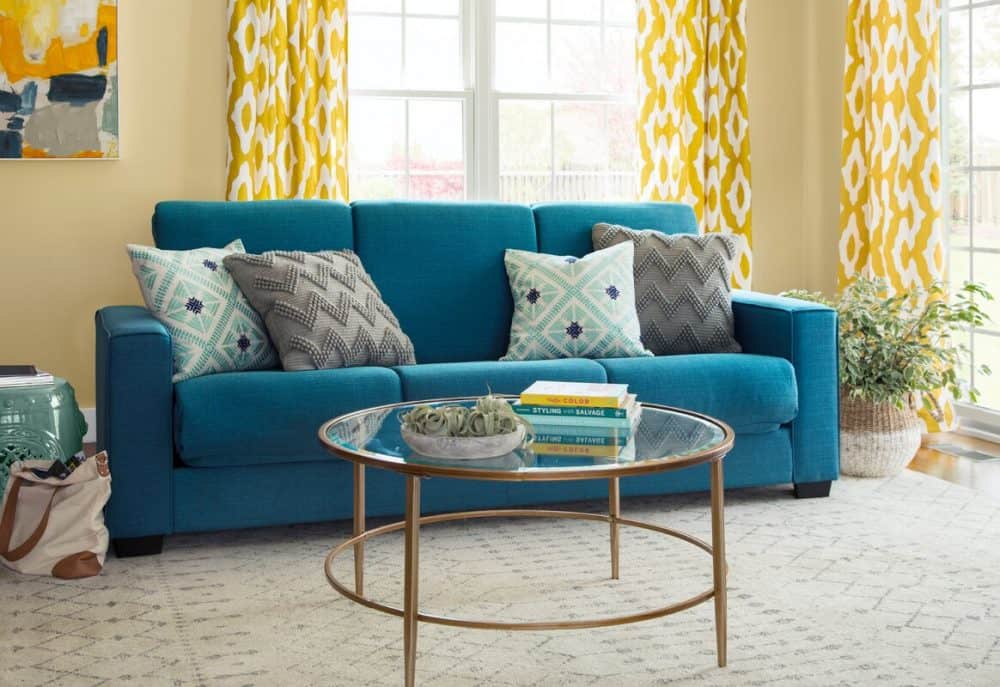 For a yellow room with paler walls, these patterned curtains are a perfect choice. The combination of white and yellow proves to be a winning color scheme, and these curtains enhance the aesthetic with their beautiful draping, adding a touch of modernity and excitement to the space.
While these patterned curtains make a statement, they effortlessly blend with various furniture styles, making them a versatile option. To break the monochrome effect and infuse a vibrant touch, consider adding pops of blue through decorative elements. This combination creates a lively and contemporary living space that exudes both style and playfulness.
Golden Patterned Curtains Look Regal With Yellow Walls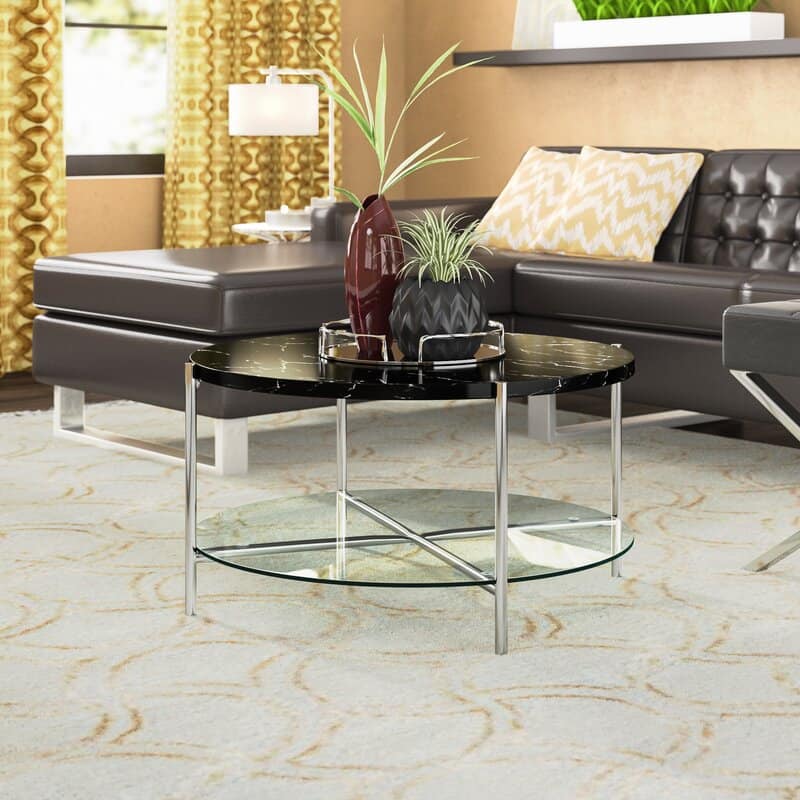 To add a touch of instant luxury to your living space, opt for golden tones. Golden curtains have a way of infusing opulence into a room without overpowering the overall aesthetic. It's a statement that exudes elegance.
For those seeking a bolder and more captivating look, these golden patterned curtains are the perfect choice. They possess a glamorous and exciting allure, while the unique pattern adds a hint of retro vibes. These curtains are particularly suitable for a pale yellow living room that craves a touch of extravagance and a dash of uniqueness.
Solid Gray Curtains With Yellow Walls Are Perfect for a Glam Look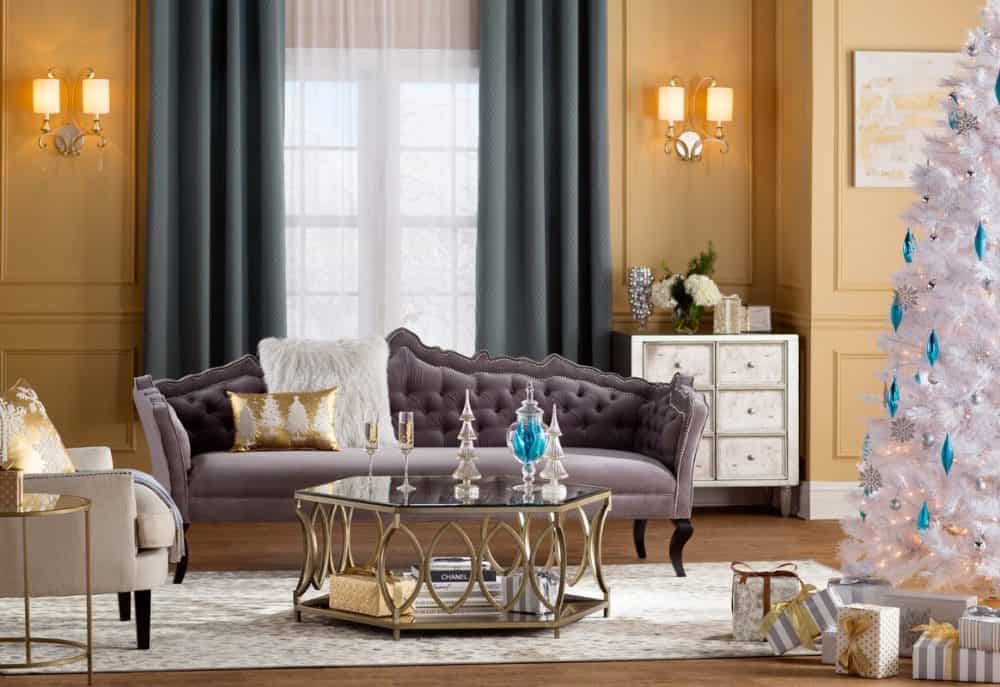 When it comes to balancing the vibrancy of a yellow wall, gray curtains provide an excellent solution. Gray curtains exude a sense of sophistication and seriousness, effectively toning down the overall ambiance of the room.
Solid gray curtains are particularly ideal when privacy is a priority, as they darken the space and shield it from prying eyes. Additionally, these curtains contribute to an elegant and glamorous look in a yellow room, especially when complemented by other gray accents and details. They bring a touch of refinement and harmony to the overall aesthetic.
Sheer Cream Colored Curtains Will Remind You of the Seaside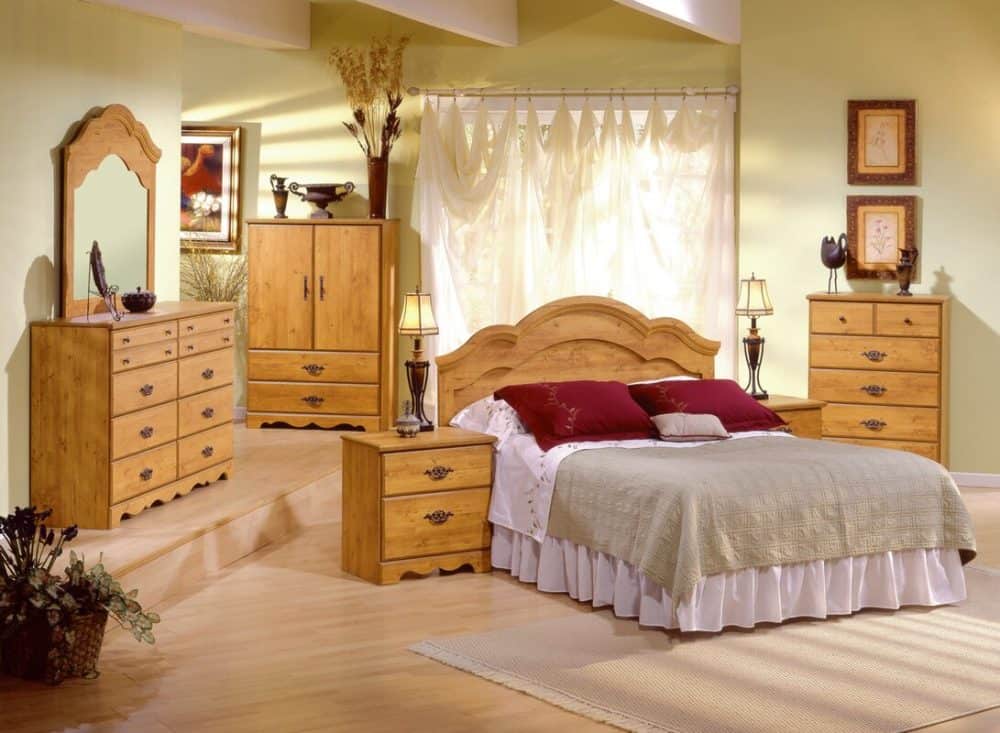 If you're seeking a natural and calming aesthetic, cream colored curtains are an excellent choice. They are particularly well-suited for paler shades of yellow, as they help to soften and balance the overall look. This color combination works wonders in bedrooms, where you may prefer to avoid an overwhelming presence of yellow.
Cream colored curtains beautifully complement lighter wooden furniture, such as red oak, creating a cohesive and harmonious visual appeal. This combination is particularly well-suited for traditional-style bedrooms, where the curtains seamlessly tie in the wall color with the surrounding decor. The sheer fabric of the curtains allows ample natural light to filter through, brightening the space and creating a sense of openness and spaciousness.
Bring Your Garden Inside With These Botanical Curtains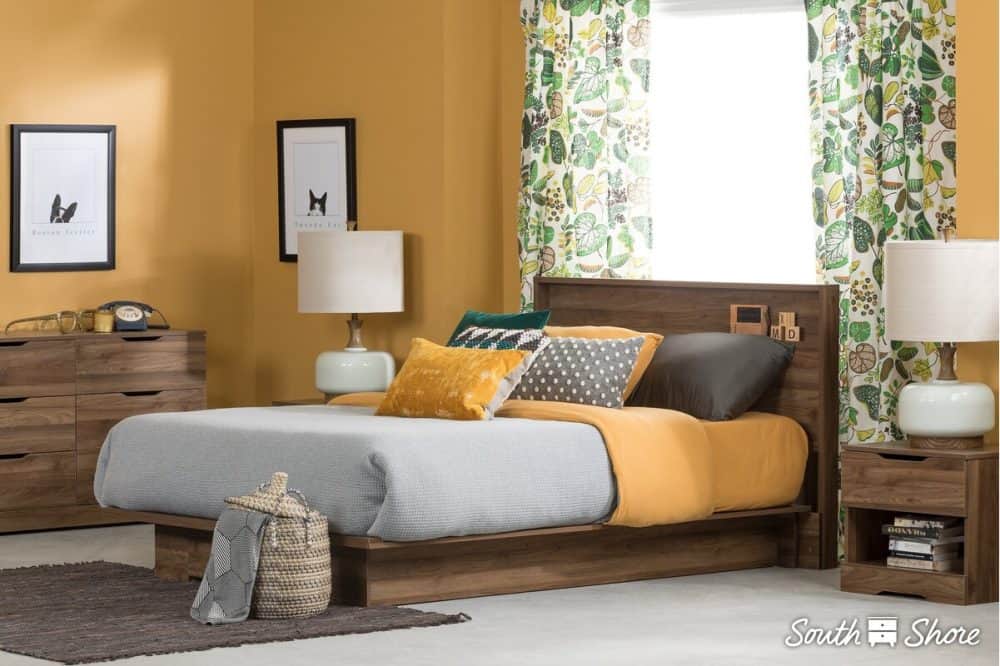 Green and yellow, a natural and vibrant color duo, evoke the beauty of nature. When combined with a botanical print, it's like bringing a garden view right into your living space.
Curtains adorned with a botanical print not only add a touch of excitement to your mid-century modern room, but they also infuse a refreshing ambiance that complements the sunny yellow walls perfectly. This combination creates a unique and invigorating atmosphere, allowing the essence of nature to permeate throughout your home.
Geometric Patterns and Yellow Walls Are a Match Made in Heaven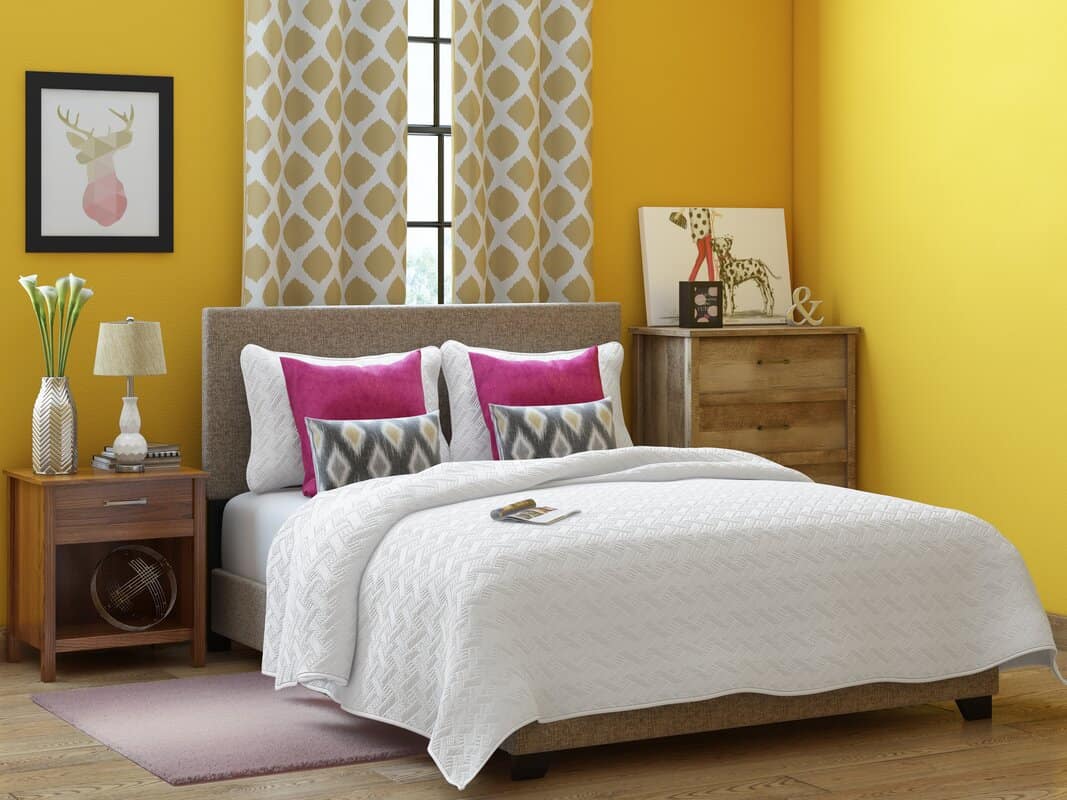 Yellow walls have a penchant for patterns, and these curtains boast a timeless trellis motif that effortlessly blends with modern designs. If your yellow walls lean towards the darker side of the spectrum, opting for paler curtains adds a touch of harmony.
The combination of a neutral beige and pearly white in these curtains creates a cohesive look when paired with other neutral furniture pieces. With their subtle pattern, these curtains don't overpower the room, making them perfect for achieving a rustic style with a touch of elegance.
These Floral Curtains Bring a Dash of Vintage Into Your Home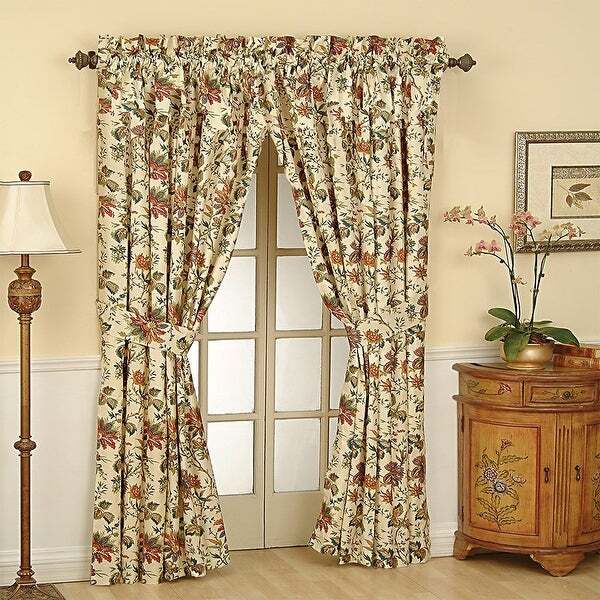 There are curtains suited for every taste, even for those who appreciate a vintage style. Contrary to popular belief, yellow walls can indeed harmonize with a vintage aesthetic, as demonstrated by these delightful floral curtains when paired with a pale yellow backdrop.
The charming floral motif comes in various colors, ensuring that the curtains seamlessly blend with the overall room decor. Crafted from cotton, they possess a natural drape that adds to their aesthetic appeal. These curtains will infuse your yellow room with a sense of warmth, coziness, and relaxation, capturing the essence of a true vintage ambiance.
Summary
Yellow, known as one of the most joyful colors, can sometimes pose a challenge when it comes to finding the perfect curtains. However, the task may appear more daunting than it actually is. Rest assured, there are numerous options available, both in solid colors and patterns, suitable for various shades and intensities of yellow. Hopefully, this article has provided you with valuable insights to aid you in your quest for the ideal curtains. In any case, we wish you the best of luck in your search, and may you find the curtains that perfectly complement your yellow-infused space.