In the realm of design, even the smallest details hold great significance. When it comes to the bedroom, nothing ties the entire look together quite like a stunning nightstand. It serves as a platform to showcase your table lamp, clock, phone, and a collection of beloved books. Whether your bedroom is spacious or compact, a well-chosen nightstand is an absolute essential.
However, decorating a small bedroom with limited space for nightstands can present a challenge. Should we compromise? Absolutely not! It's time to think beyond the conventional box-shaped nightstand and explore chic styles that make a stylish statement in your cozy bedroom. Here, we present a curated list of 20 compact nightstands that effortlessly fit into smaller bedrooms, offering both functionality and aesthetics.
The Narrow One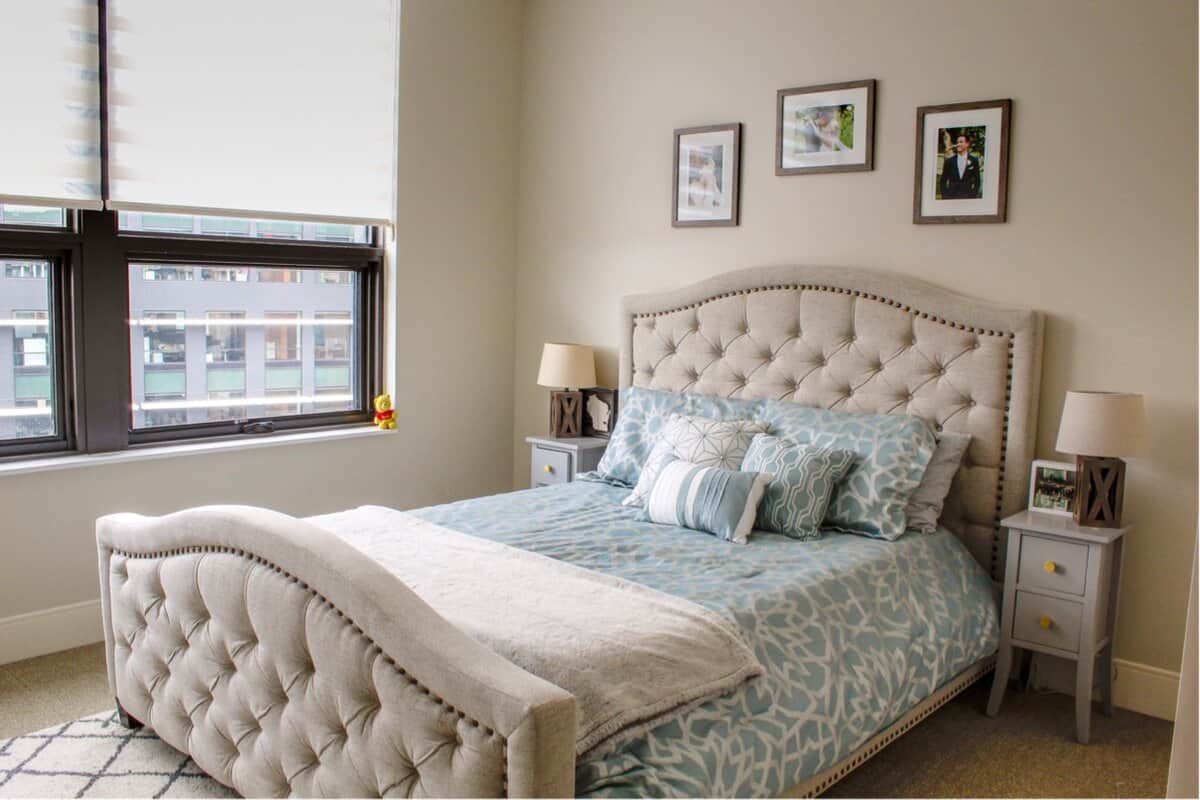 Break free from the idea of perfect match and explore the realm of uniqueness! Who says your nightstands must perfectly match your bed? Embrace a different approach with a narrow yet captivating nightstand that adds a cohesive touch while maximizing space in your small bedroom.
What sets this petite nightstand apart is its exceptional play with proportions and scale. It effortlessly fits into various interior design styles, whether it be modern, vintage, or Scandinavian, adding a touch of charm and functionality to your bedroom. Don't shy away from experimenting and let your creativity shine through!
Bold and Curvy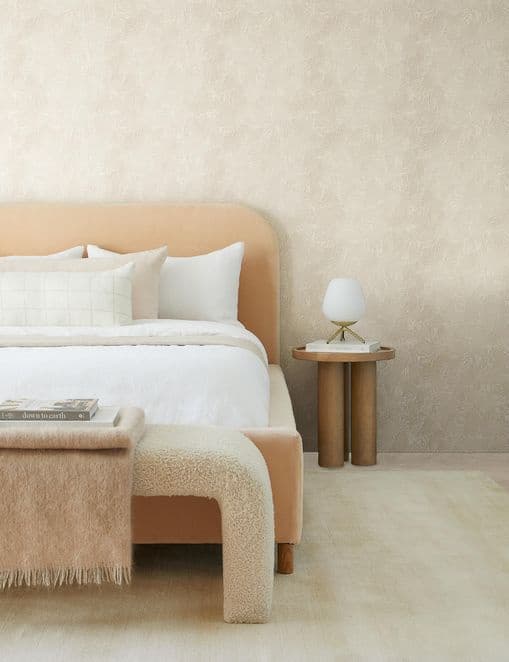 Embrace the unconventional by adding a bold and distinctive compact nightstand to your small bedroom! No need to stick to lighter materials to create an airy feel; sometimes, a bold and substantial piece can make a striking statement in limited spaces.
This skinny yet impactful nightstand is perfect for Contemporary, Eclectic, and Art Deco interior design styles. It becomes the focal point of your bedroom, showcasing your unique style and personality with its quirky charm. Dare to be different and let your individuality shine through with this standout addition to your bedroom decor!
Play it Round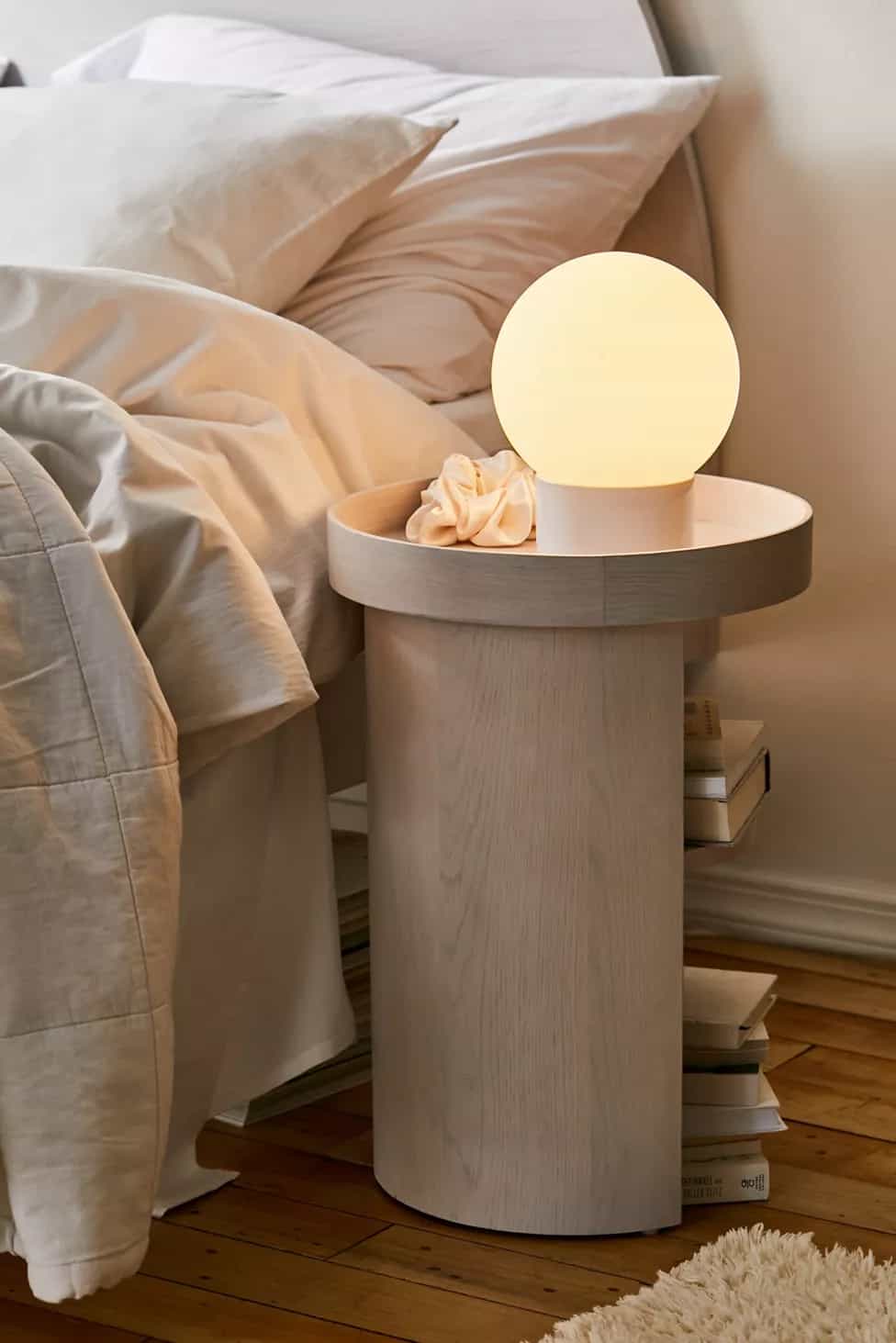 Break free from the conventional cubes and cuboids and embrace the captivating cylindrical shapes for your nightstand! This distinctive and space-saving piece is sure to bring a playful yet characterful vibe to your bedroom.
With its round tabletop and open shelf, you have ample space to store books, watches, and phones within reach during the night. This nightstand is especially suitable for those with a fluid contemporary style, as it effortlessly blends into the backdrop of your bedroom, creating a seamless and cohesive look. Get ready to add a touch of uniqueness and functionality to your bedroom with this remarkable cylindrical nightstand!
Glam and Airy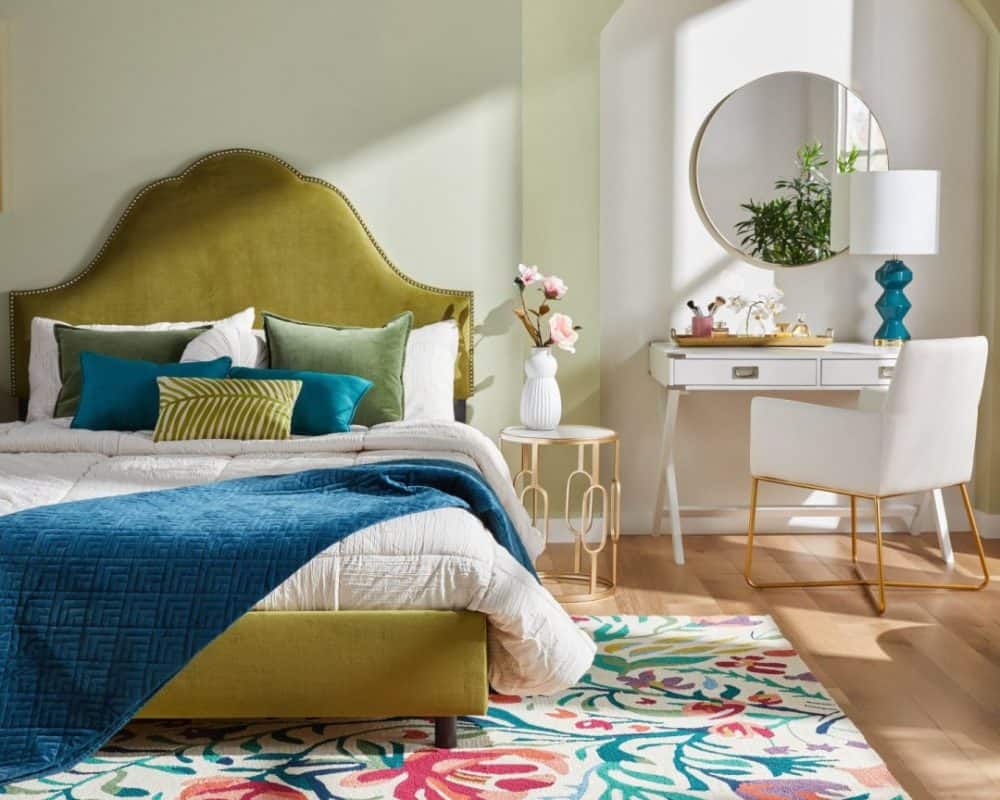 Create an atmosphere of elegance and sophistication in your bedroom with this glamorous golden small bedside table. Its golden hue adds a touch of luxury while making your space feel more open and airy. The tabletop is adorned with a white faux stone, providing a sleek and polished look, while the light metal-framed patterned legs add a stunning level of detail and style.
Although it may not offer a large storage capacity, this compact nightstand serves as a striking focal point in the room. Designed to complement interior design styles such as Hollywood Glam, Contemporary, Eclectic, and Modern, it is the perfect choice for those seeking a touch of opulence and refinement in their bedroom. Get ready to elevate your space with this exquisite and eye-catching small bedside table.
Style and Restyle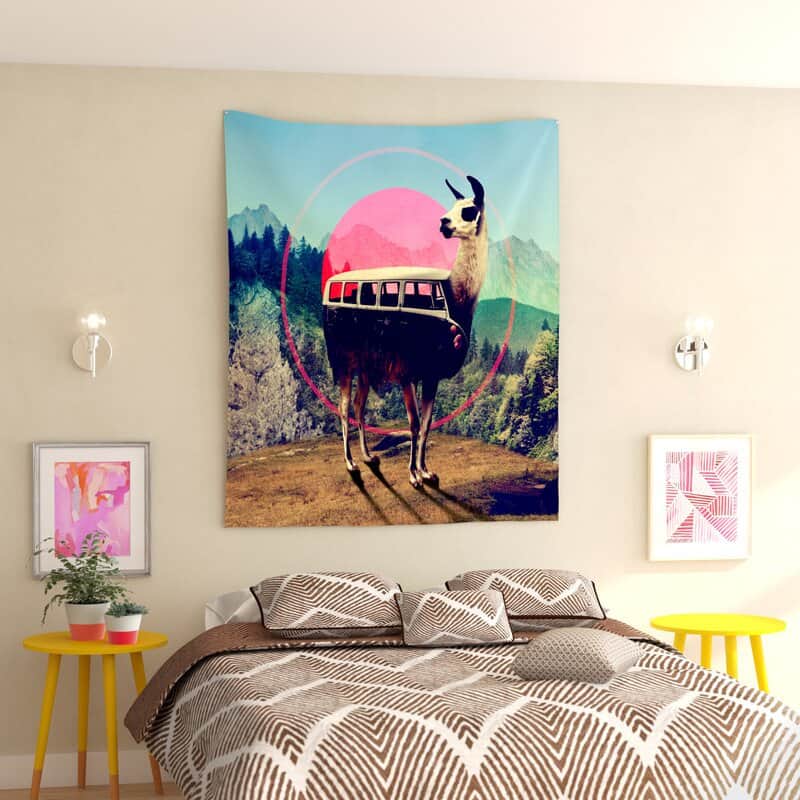 Let your creativity shine as you reimagine and revamp your unused side tables and stools. Who says you need a traditional nightstand when you can transform these pieces into functional and stylish alternatives? Take the opportunity to reupholster or repaint them to create a unique and captivating backdrop in your space.
Whether it's for your child's bedroom or a play area, these repurposed nightstands offer a playful touch and provide a perfect platform for displaying planters and decorative items. Consider painting them in vibrant hues to add a pop of color and place them against a bare wall to create an eye-catching focal point. Embrace the freedom to think outside the box and infuse your space with a captivating charm that reflects your personal style.
Boho Vibes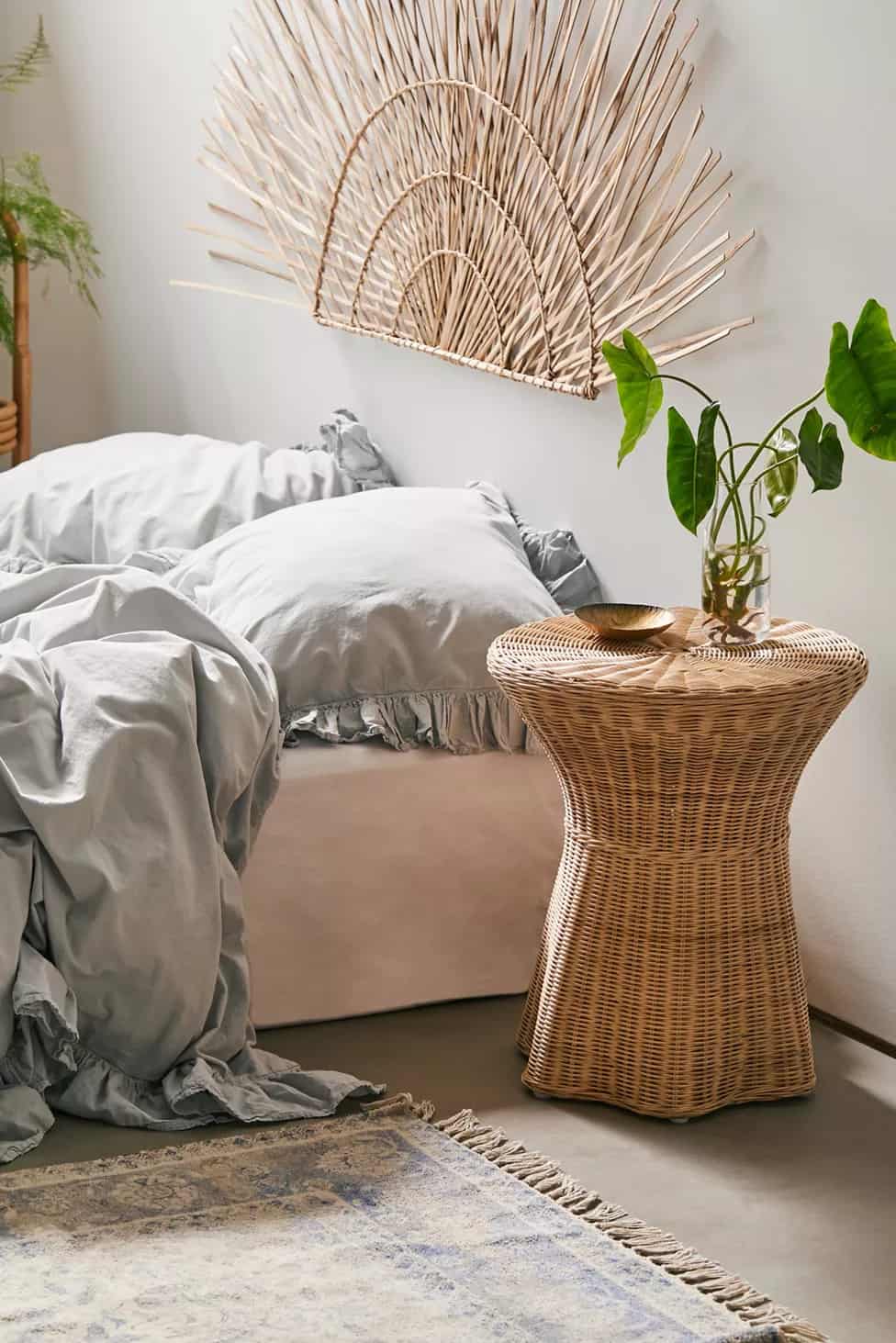 Let your boho spirit shine through with a distinctive woven rattan nightstand that adds a touch of texture to your bedroom. Not only do these nightstands make a stylish statement, but they also offer versatility in their usage.
Consider incorporating these woven rattan nightstands in various areas of your home, from bedrooms to living rooms and even formal spaces. They can serve as a functional and comfortable stool when needed, adding both practicality and aesthetic appeal to your interior design. Embrace the unique charm of woven rattan and let it reflect your free-spirited style in every glance.
Mid-Century Style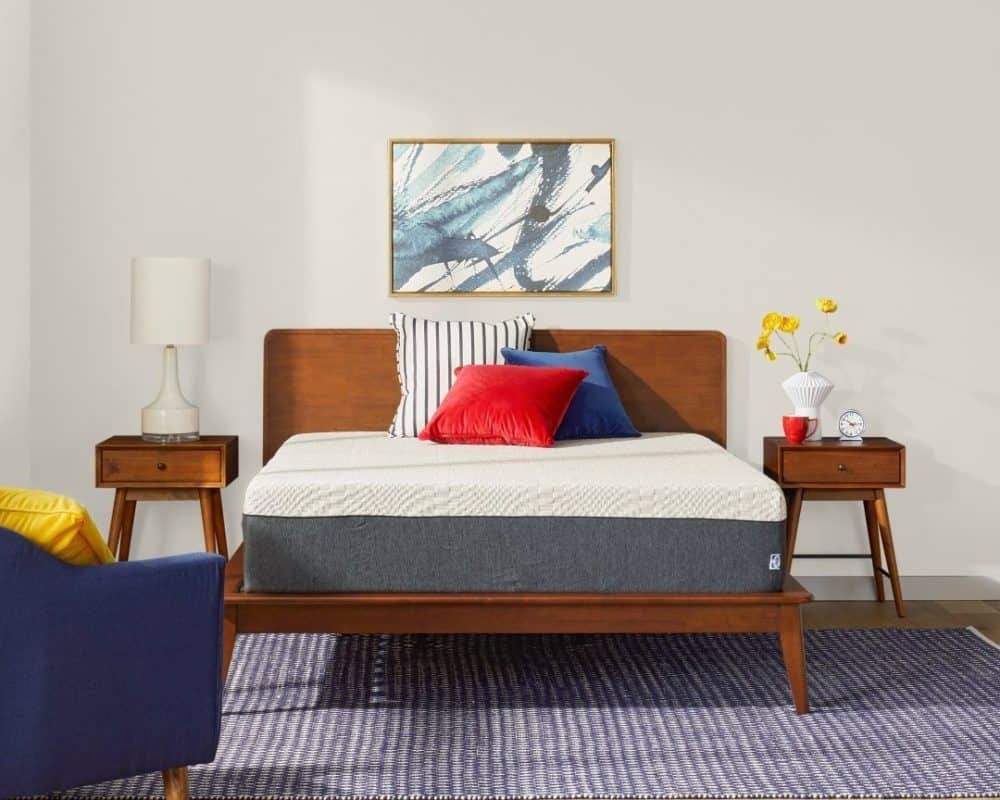 Add a touch of retro charm to your bedroom with this slim and functional mid-century style nightstand. With its clean lines and natural wooden textures, it effortlessly complements any timeless backdrop design.
The single drawer offers ample storage space to keep your essentials neatly tucked away, allowing you to maintain a clean and minimal aesthetic. Showcase only the items you truly need and appreciate, while the rest remains hidden from view. This thin nightstand strikes the perfect balance between style and functionality, enhancing the overall appeal of your bedroom.
Let them Float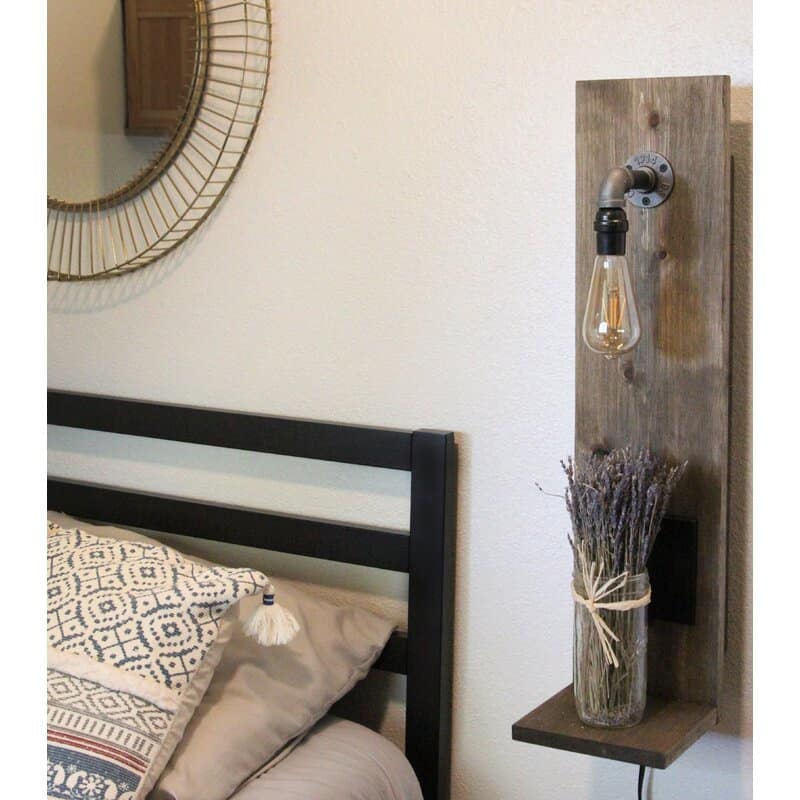 Embrace the combination of rustic and industrial aesthetics with this stylish floating nightstand. Designed to maximize space and create a sense of openness in your bedroom, it offers a unique and chic statement.
One of the standout features of this nightstand is its integrated lighting, adding a touch of sophistication and functionality to your bedside. With convenient storage options, you can easily keep your reading glasses, phones, and other essentials within reach.
However, it's important to note that the size of this nightstand is ideal for smaller objects and may not accommodate larger items. Nonetheless, its sleek design and practicality make it a perfect addition to your bedroom decor.
Incorporate Wabi-Sabi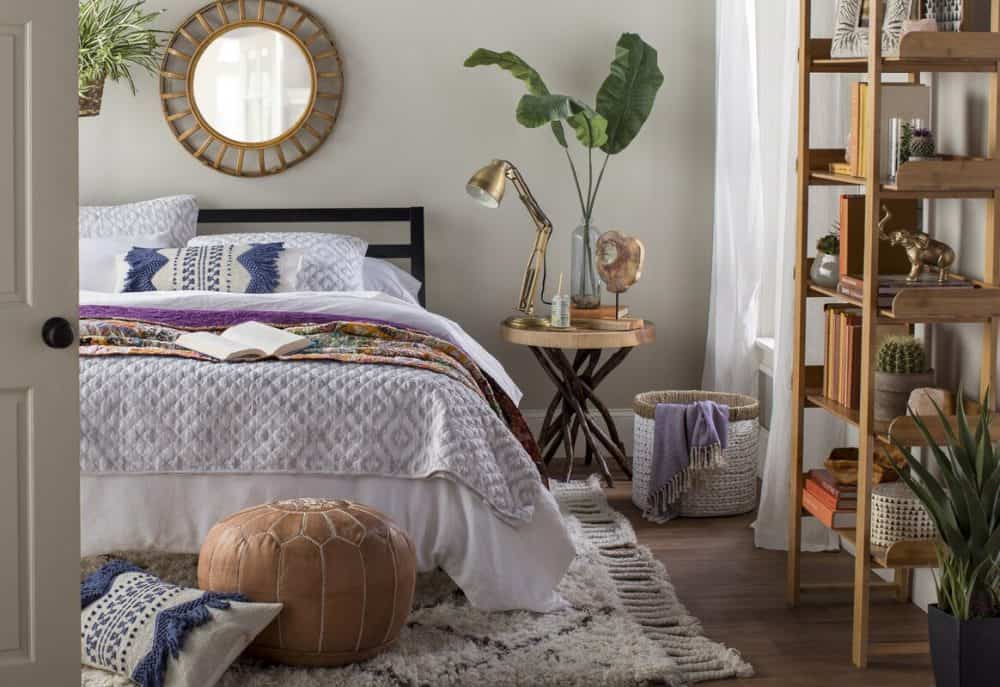 Bring a touch of nature indoors with this extraordinary small nightstand that draws inspiration from the structure of a tree. Its unique design and tripod stand make it a standout piece that can effortlessly fit into any corner of your space, offering a truly unparalleled experience.
With its tree-like figure, this nightstand exudes an organic and natural vibe that beautifully aligns with chic Boho, Rustic, and Coastal interior design styles. It serves as a captivating statement piece that brings the essence of the outdoors into your home, creating a harmonious and serene atmosphere.
Adore Geometry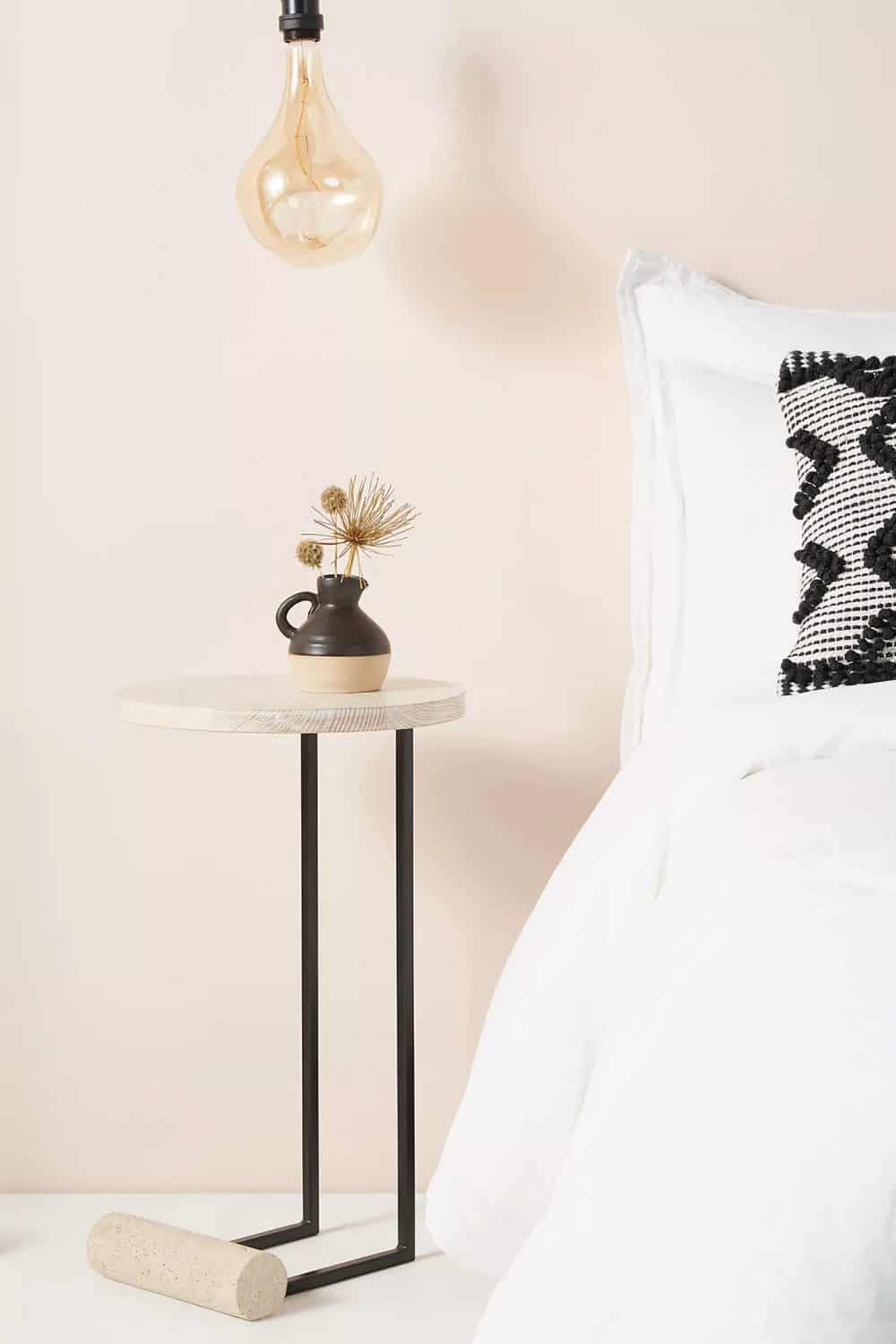 Introducing a sleek and contemporary compact nightstand that effortlessly enhances the aesthetics of your bedroom with its stunning design. But it doesn't stop there – this versatile piece can also be seamlessly incorporated into your living room or family room, adding a touch of sophistication to any space.
With its clean and crisp lines, this nightstand exudes a modern and minimalistic charm while providing ample room for its surroundings. What sets it apart is its unique feature that allows you to pull it inward, providing a convenient spot to keep your book or coffee mug within reach. It's a small detail that adds a touch of blissful functionality to your everyday life.
Modern Traditional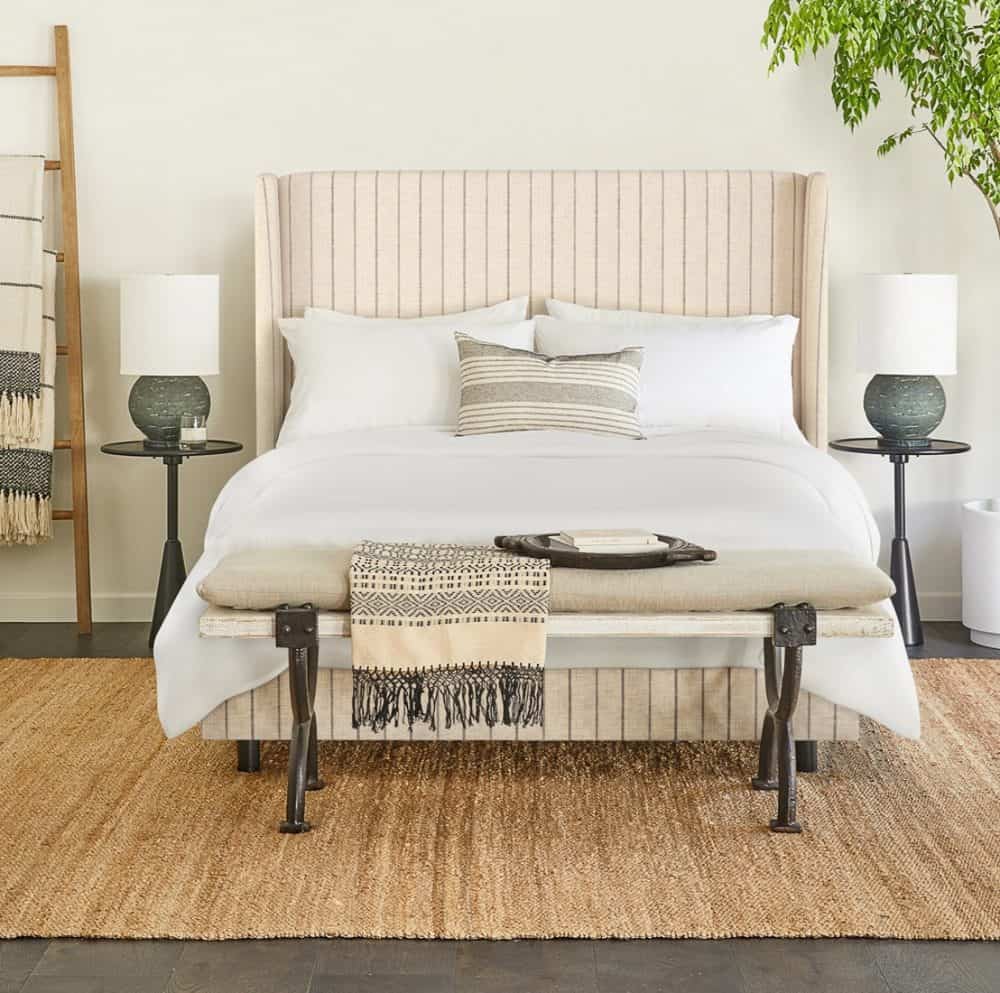 Let's get clever with our space-saving strategies! Have you ever considered creating optical illusions? When it comes to maximizing space, one brilliant approach is to embrace a slim and tapered nightstand design. It starts off smaller at the base and gradually expands toward the top.
This ingenious design offers the perfect balance of functionality and aesthetics. While it saves valuable floor space, it provides ample storage capacity as it widens upwards. However, due to its slim profile, you'll have to be mindful of the items you choose to style on top. A large lamp and a few essential items like reading glasses and phones would be a great fit!
Cute Instagrammable One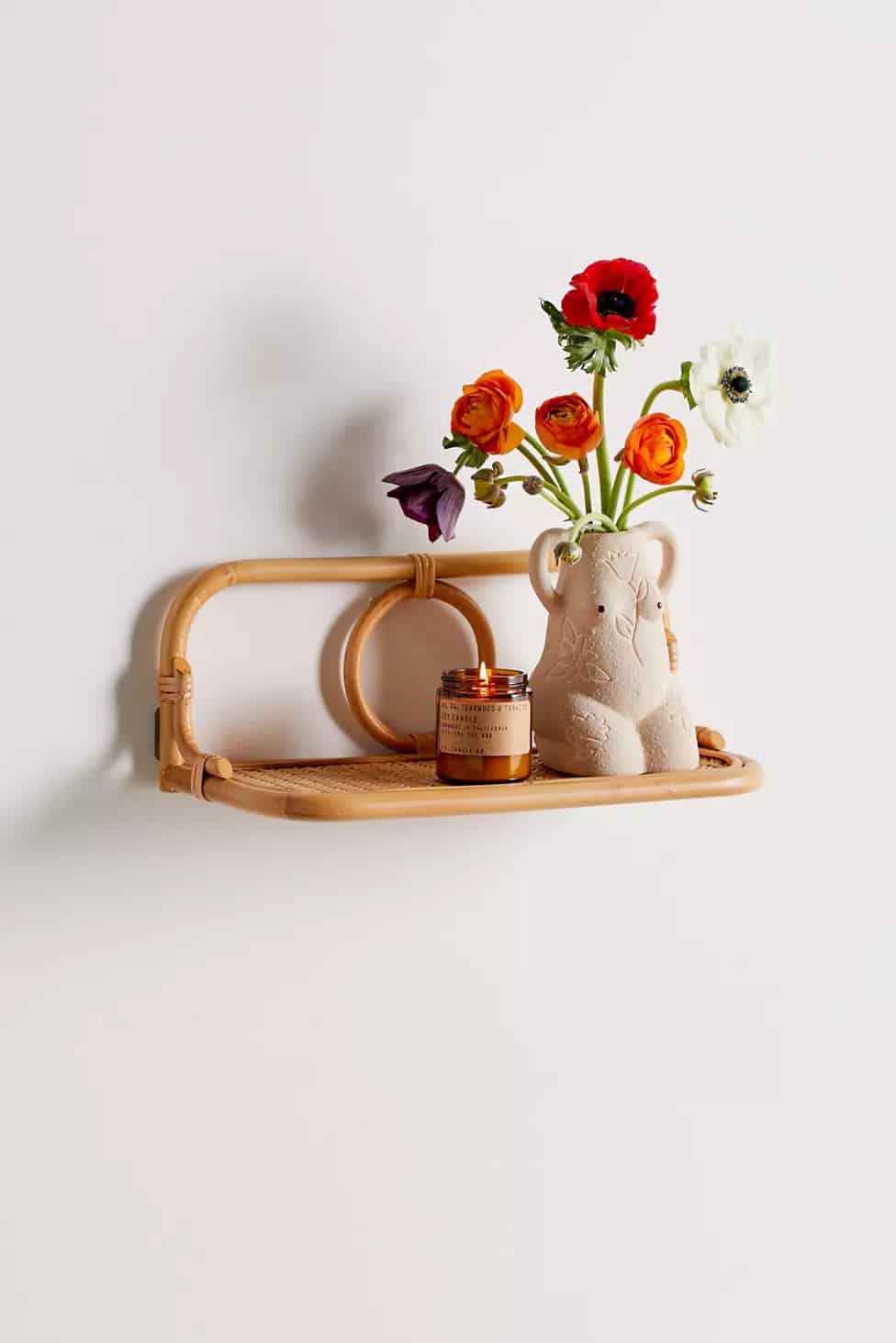 Craving a space-saving solution? Feast your eyes on this charming rattan wall shelf that serves as both a decorative accessory and a functional nightstand. Mount it directly above your bed to create a convenient storage spot for essentials like reading glasses, earphones, and your mobile phone.
With its delightful Modern Bohemian style, this adorable wall-mounted nightstand adds a touch of visual appeal to your space. It's not only practical but also versatile, making it a fantastic addition to kids' rooms, play areas, and even nurseries.
Transitional Style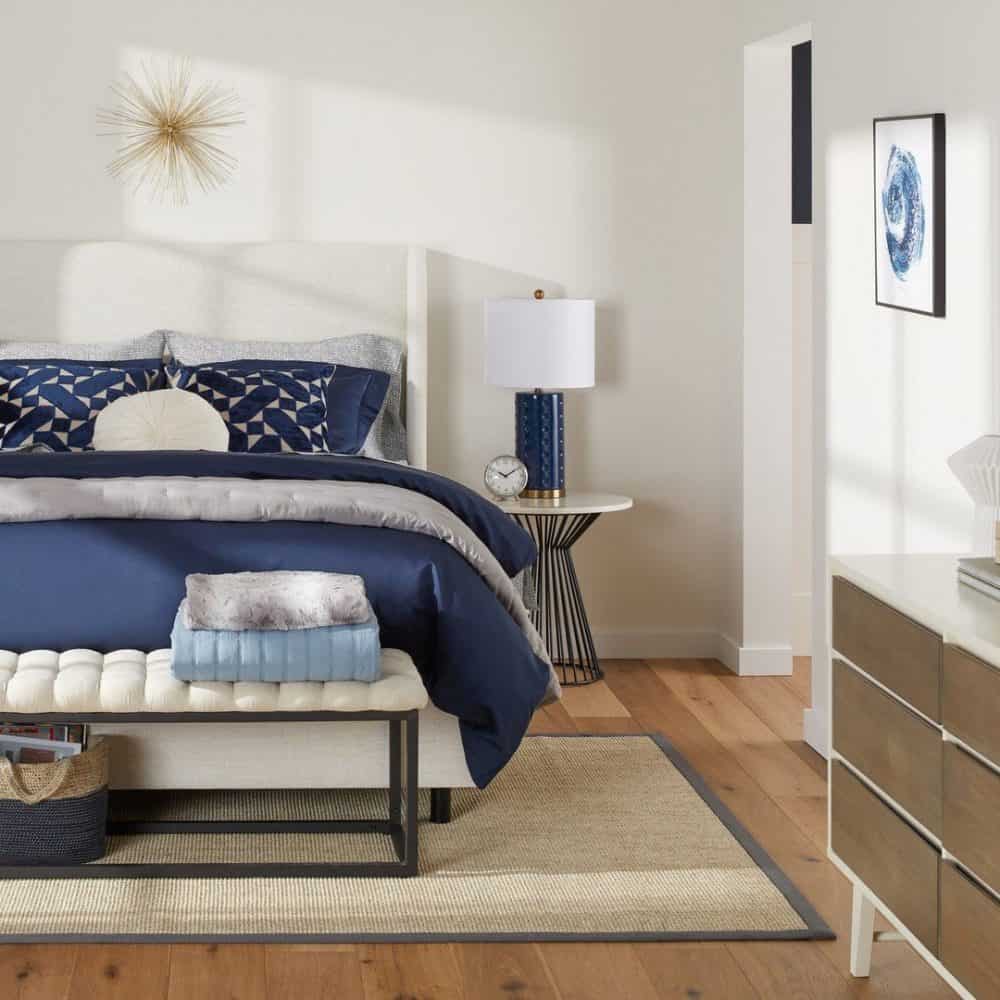 Metal-legged nightstands with elegant marble countertops are all the rage these days! These sleek and stylish pieces bring a sense of depth to your bedroom while maintaining an overall light and airy atmosphere.
While storage space may be limited, you can still adorn these nightstands with a magnificent lamp and your everyday essentials to meet your needs and preferences. They may not provide ample storage, but their aesthetic appeal more than makes up for it.
Blend and Mix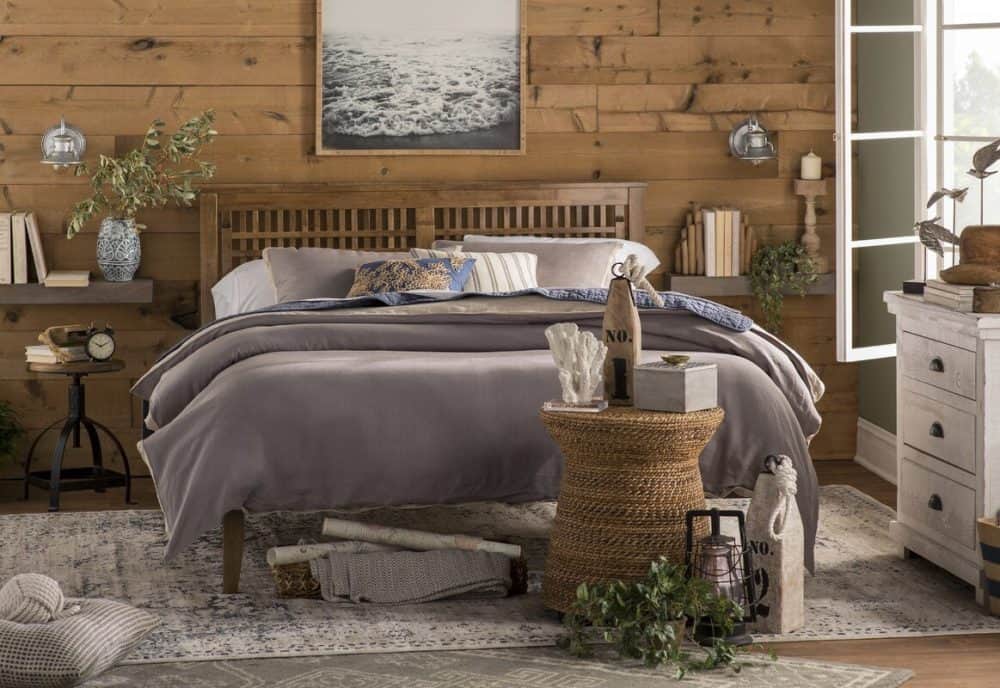 Why limit yourself to a single style when you can embrace a mix of styles and showcase your maximalist personality? If you're a fan of eclectic design, consider incorporating floating shelves on both sides of your bed. Pair these shelves with industrial and rustic-style stools, creating a perfect spot to display your cherished plants and personal items.
To maintain a cohesive and well-designed look, focus on consistent styling for the floating shelves, while allowing room for creativity and upgrades when it comes to the stools. This combination will add a unique and visually engaging element to your space.
Merge Into the Bed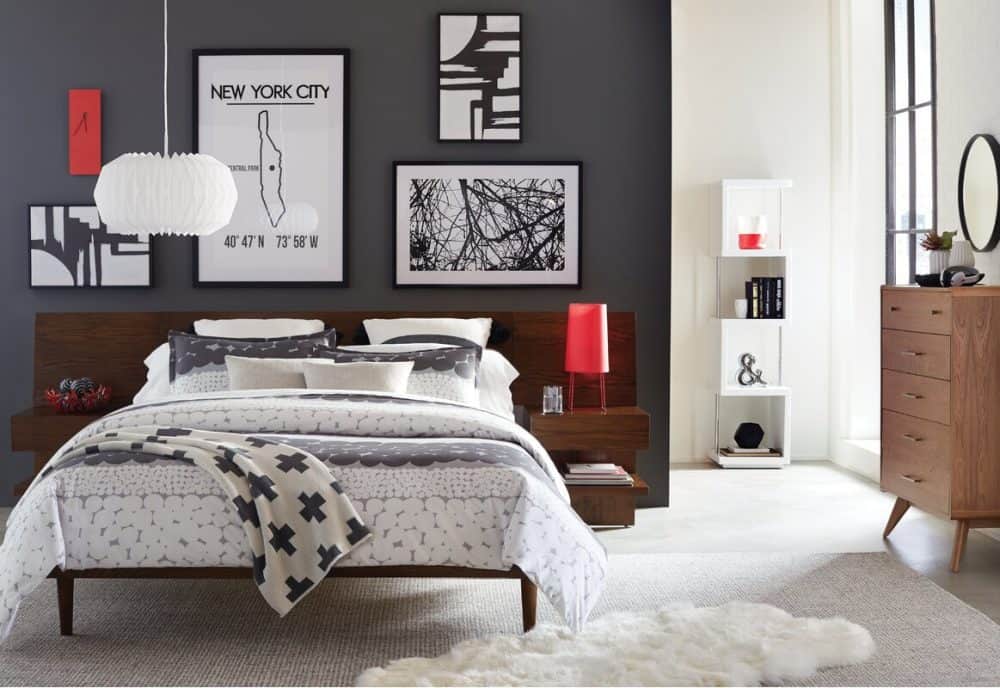 Embrace the perfect blend of functionality and aesthetics by integrating a floating nightstand into your bed design. This innovative approach not only creates an open and refreshing atmosphere but also adds a touch of minimalism and modernity to your space.
Featuring two shelves and generous space below, this floating nightstand provides a practical solution for styling table lamps and displaying smaller vases. Additionally, it offers ample storage for essentials like reading glasses, lens cases, and mobile chargers. With this seamless integration, you can enjoy a clutter-free and effortlessly stylish bedroom.
Nesting Tables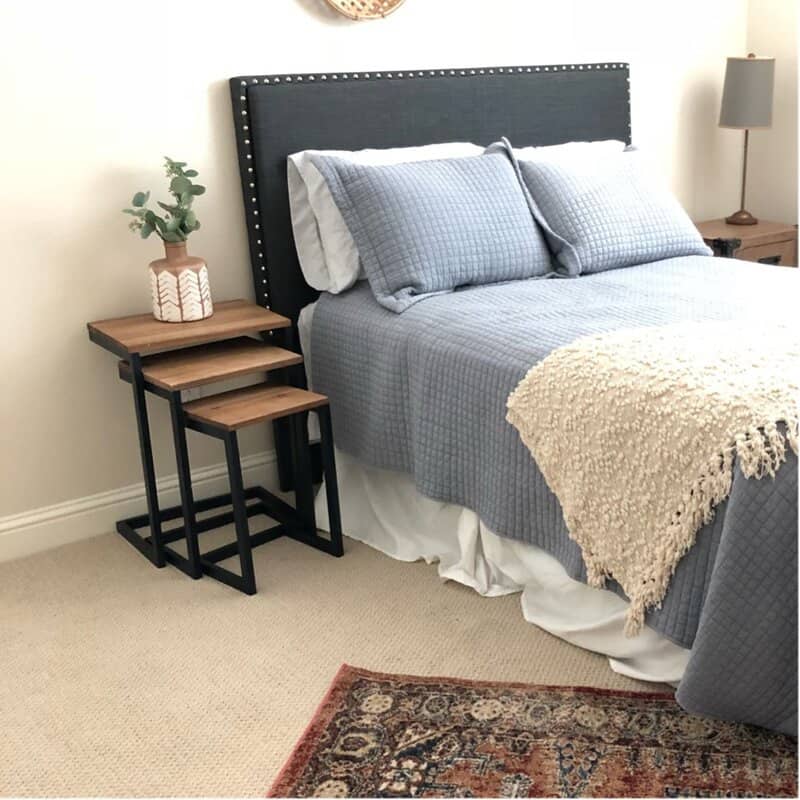 Optimize your space with these stunning nesting nightstands that perfectly blend beauty and functionality, making them an ideal choice for your bedrooms. These space-saving wonders offer exceptional versatility and flexibility, making them particularly well-suited for city apartments.
One of the greatest advantages of nesting nightstands is their minimal footprint. They provide the functionality of three separate pieces in one compact design. Not only do they save valuable space, but they also serve multiple purposes simultaneously, all while adding a sleek and captivating aesthetic to your room. With these nesting nightstands, you can effortlessly maximize your space and enjoy the benefits of their stylish and multifunctional design.
Criss Cross Table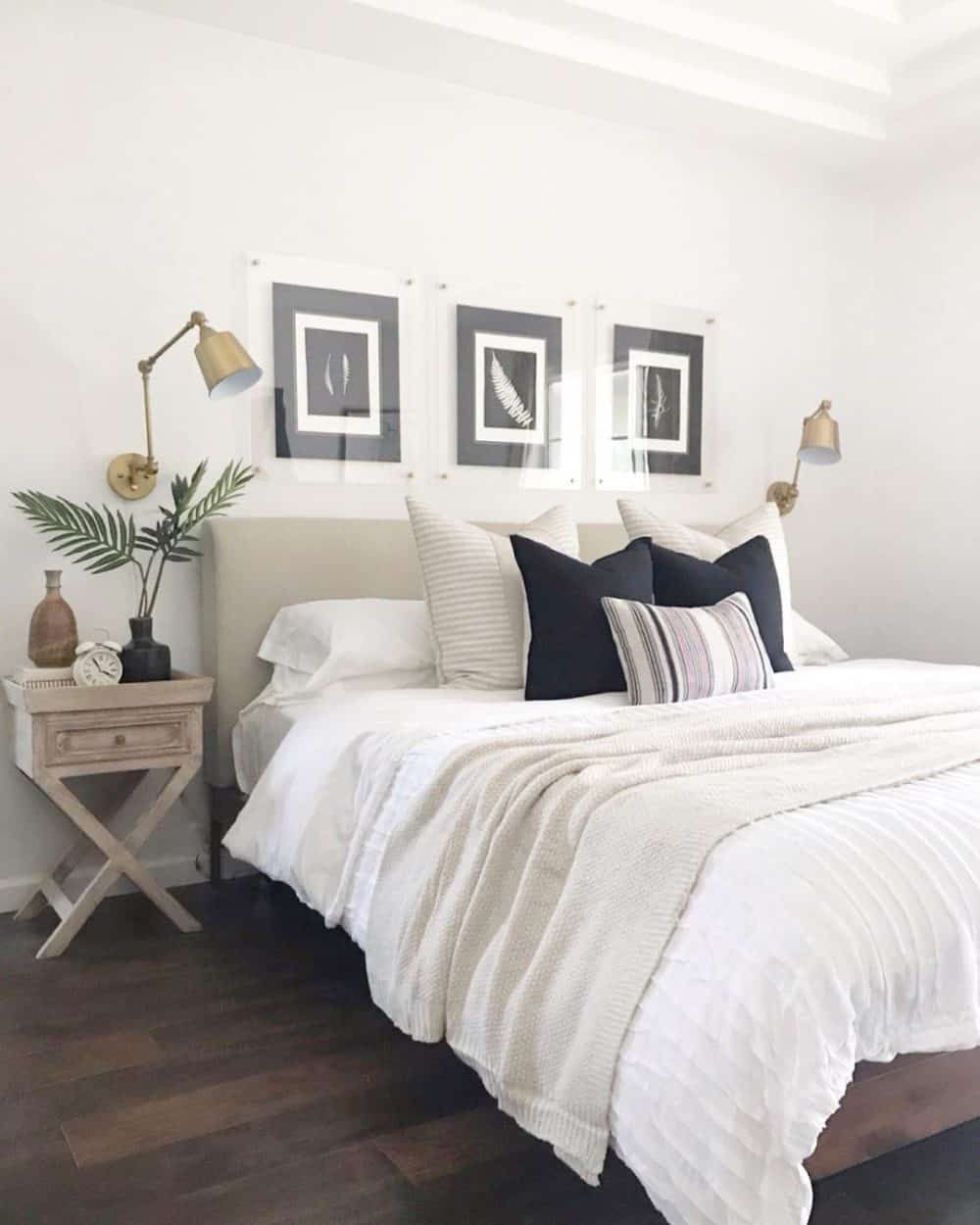 Enhance the ambiance of your bedrooms with a stylish and compact rustic criss-cross nightstand that brings a touch of dimension and character to your space. This unique design requires minimal floor space while providing a generous tabletop area.
On this charming nightstand, you can effortlessly display an indoor plant, a delightful table tray, or a lovely lamp to elevate its visual appeal. While the storage capacity may be limited, the true beauty lies in the captivating style it brings to your room. Embrace the elegance of this chic rustic criss-cross nightstand and create a captivating focal point in your bedroom.
Metal Symmetry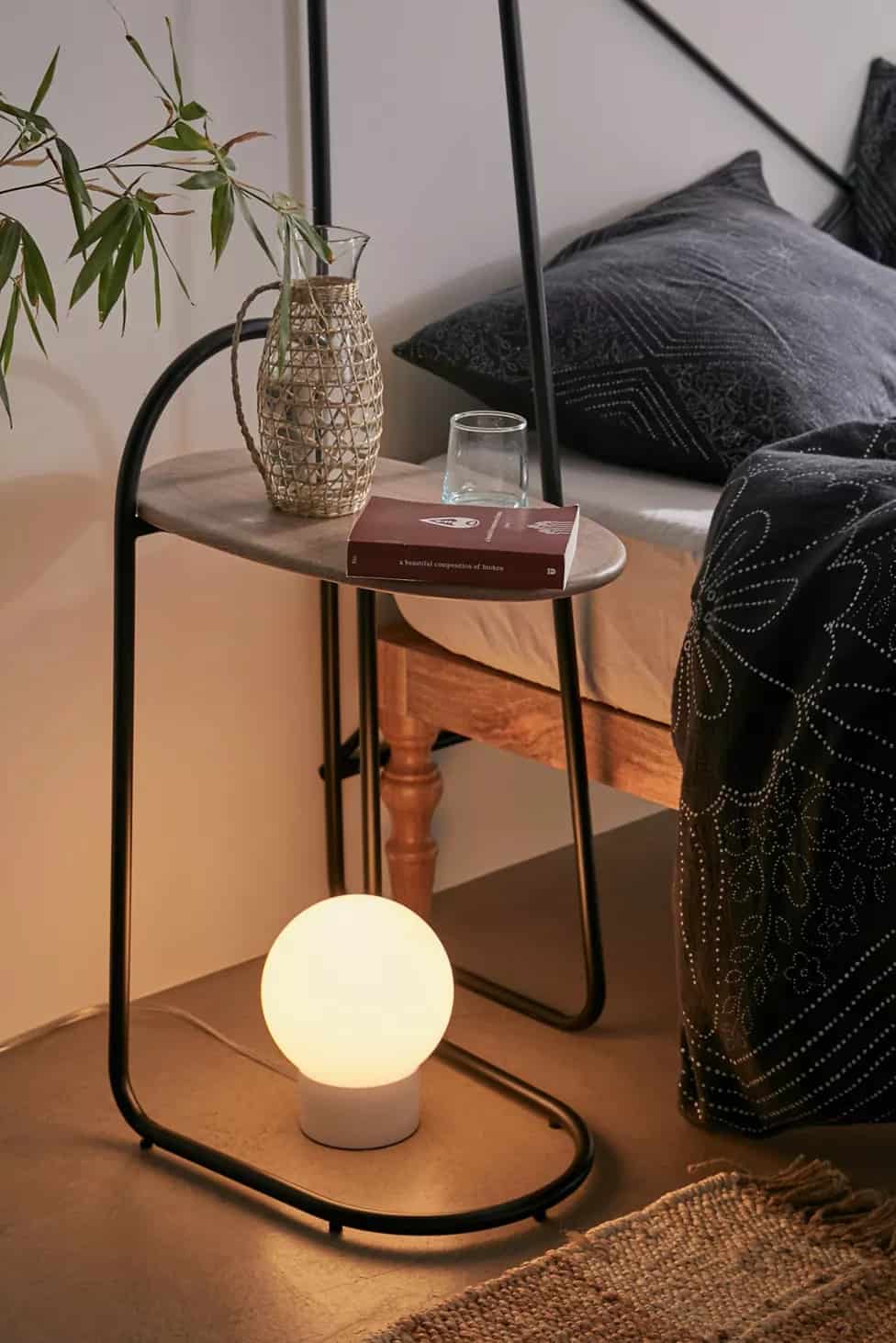 Experience the allure of elegance and sophistication with this sleek and compact nightstand designed for small bedrooms. Its luxurious aesthetic perfectly complements its practicality and versatility.
Whether you're exploring various shapes and patterns or aiming to create a cohesive palette in your room, this nightstand is an excellent addition. Its refined presence enhances the overall aesthetic, bringing a touch of refinement and style. Additionally, it can be seamlessly incorporated into living rooms and family rooms, offering both functionality and beauty. Elevate your spaces with this elegant and sophisticated small bedroom nightstand and make a lasting impression.
Birdy Nightstand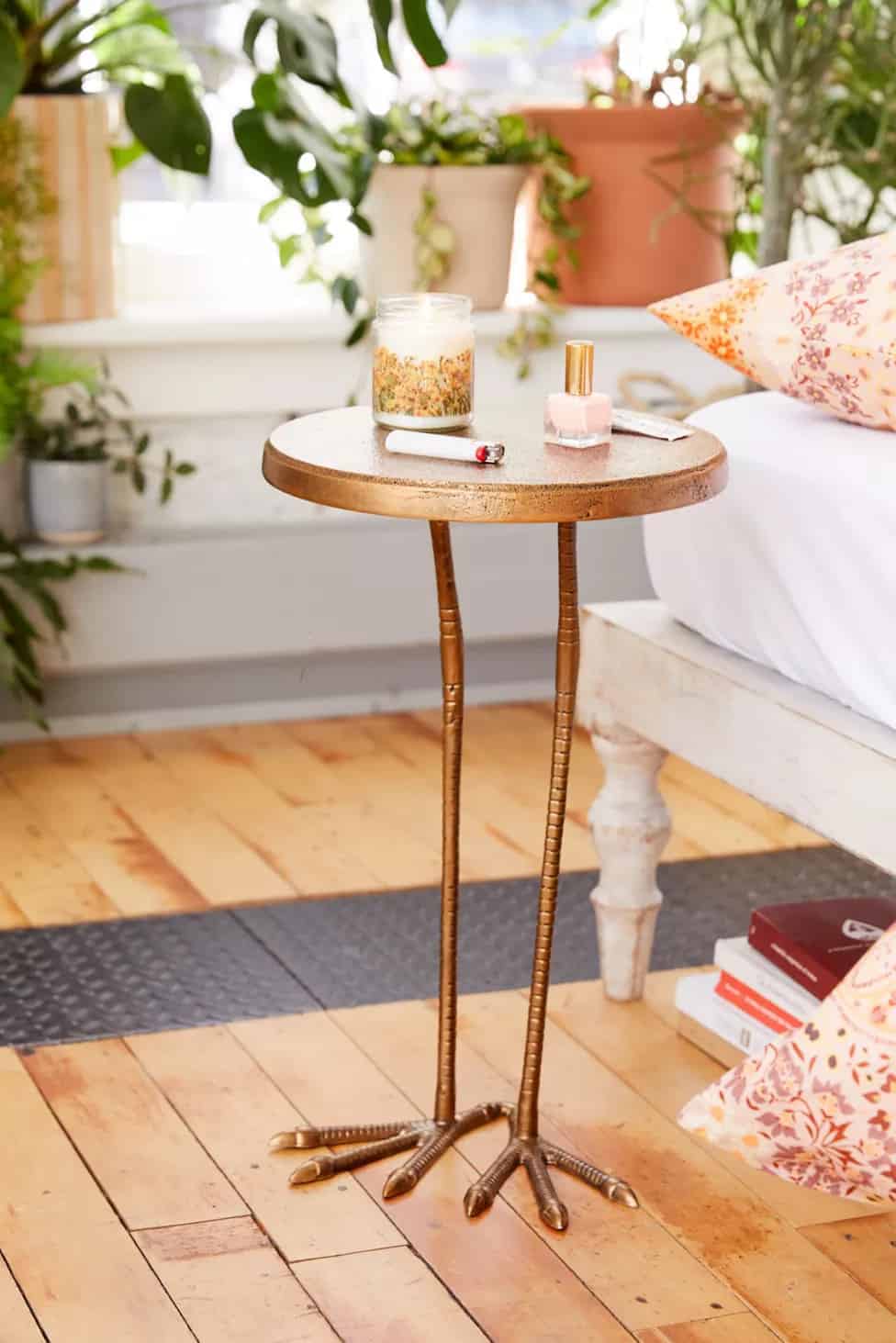 Embrace the charm and uniqueness of this adorable birdy-inspired small nightstand, perfect for enhancing the appeal of your small bedrooms. Despite its compact size, it brings a significant and captivating element to your space.
Ideal for interior design styles such as Art Deco, Grand Millennial, and Antique, this bedroom nightstand is a coveted addition to create a truly remarkable ambiance. Its delightful design and intricate details make it a must-have for those seeking a touch of whimsy and personality in their bedroom decor.
The Drum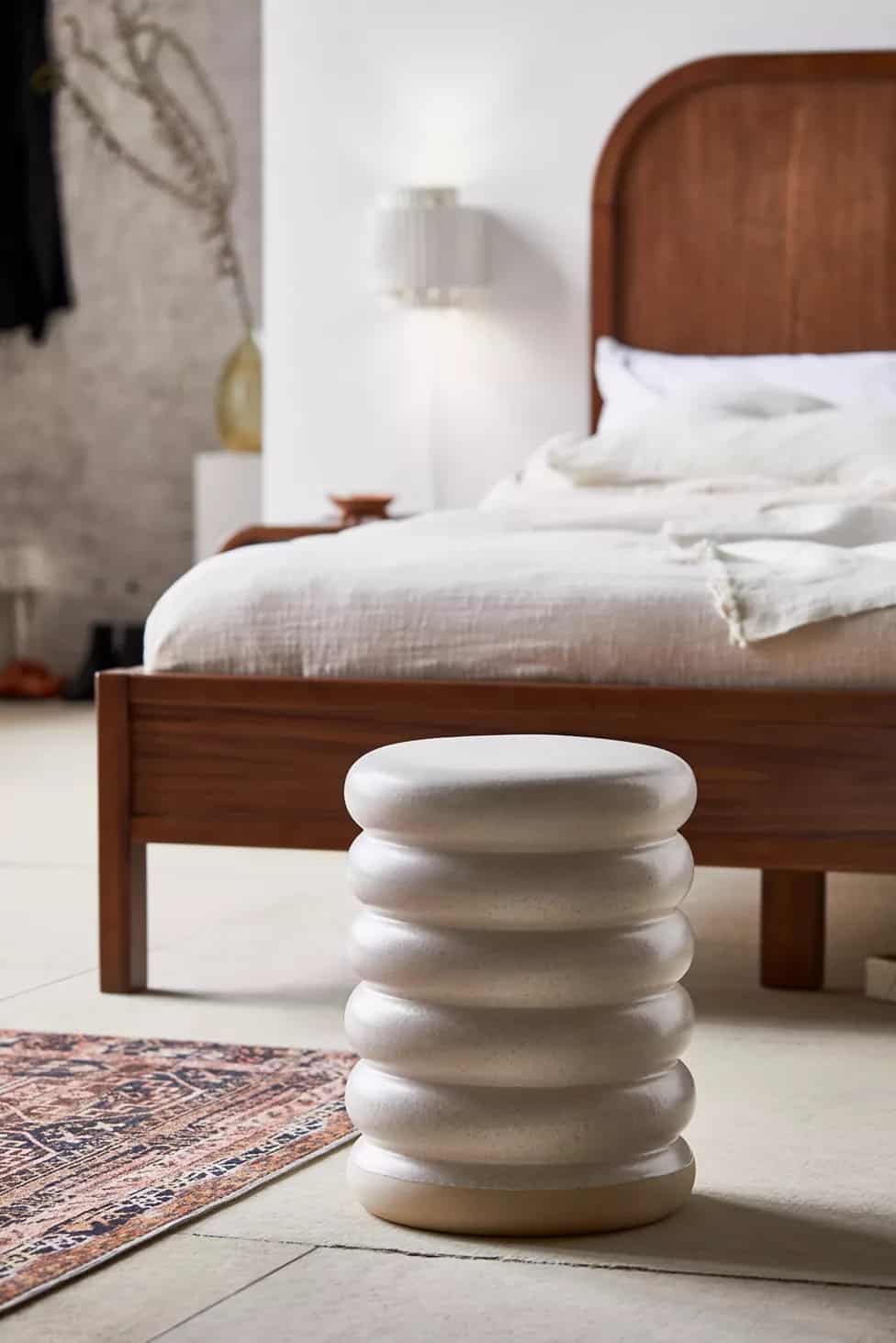 Unquestionably, this versatile little nightstand takes on various roles throughout your home. Whether positioned by your bedside or alongside the living room couch, its presence adds a captivating charm to any space.
Compact and petite, these nightstands effortlessly find their place, seamlessly transitioning between being functional stands and decorative accents. They can even double as stools, providing both style and utility when needed. Pair them with a striking and authentic backdrop to create a truly impressive and dynamic visual impact.
Small and Savvy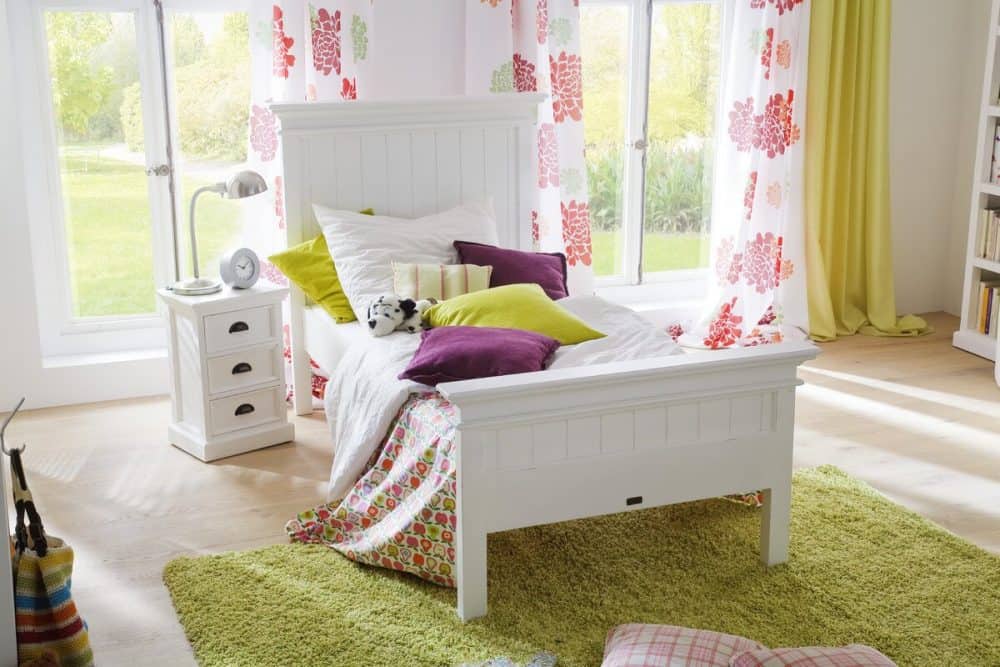 When it comes to selecting nightstands for your kids' bedrooms, it's best to opt for small and practical pieces. This is primarily due to the need for limited storage space. That's where this delightful little nightstand comes into play, offering functionality while infusing a sense of joy and freshness into your children's bedrooms.
With its three drawers, it provides ample storage for everyday essentials, while the tabletop serves as the perfect spot for a lamp and displaying small toys. This compact yet charming nightstand ensures that your kids' bedroom remains tidy and organized, while adding a playful touch to their space.
Utilize the Corner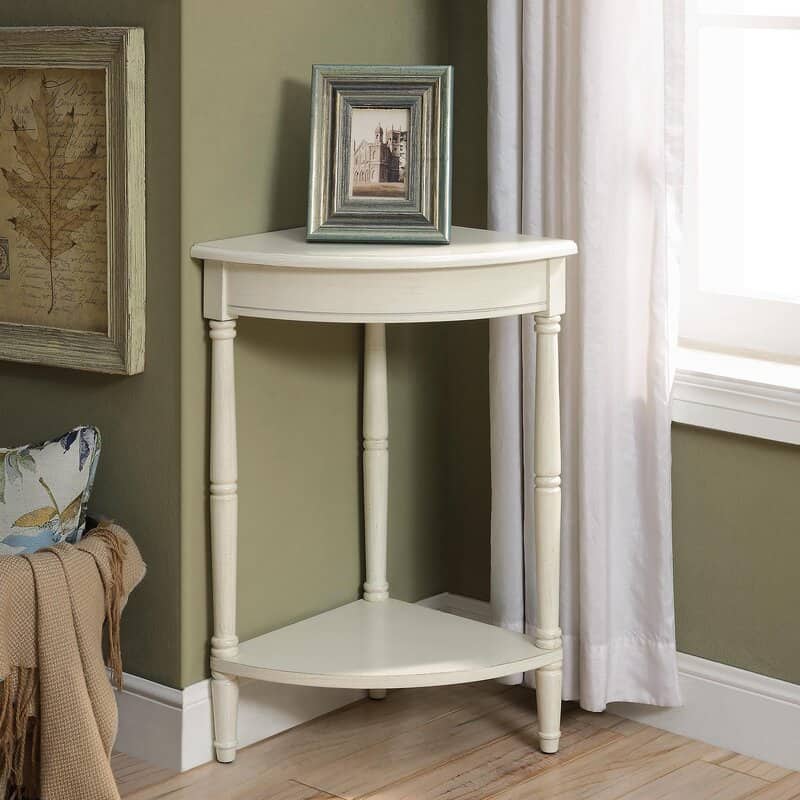 Do you often find yourself puzzled when it comes to decorating the corners of your bedroom? Well, here's a solution: why not place a small nightstand right there? A corner nightstand can work wonders in creating a charming and functional appeal in that often neglected corner of your bedroom.
Not only does it make efficient use of the space, but it also opens up opportunities for adding decorative elements like fresh indoor plants and stylish vases. By incorporating a corner nightstand, you can transform that dingy corner into a visually pleasing and well-utilized area, enhancing the overall aesthetics of your bedroom.
Summing it Up…
Don't let a smaller space limit your options for nightstands. We've covered the top 20 ideas for small nightstands in your bedroom, so now you can make an informed decision. Are you feeling inspired to incorporate any of these ideas? Share your thoughts on this article in the comments below—I'm eager to hear your feedback!