If you're a gardener, you might think that birds are a pest for your garden.
Most of them are not.
In reality, birds like the Bluebirds, Chickadees, and Nighthawks are one of the best natural bug controllers; they eat moths, beetles, plant lice, caterpillars, and other insects.
As a result, having birds in your yard is helpful. They'll make your job a lot more enjoyable.
Plus, who wouldn't like a sound of happy birds in your backyard?
That's why today I'm providing you with a variety of birdhouse designs and ideas that you may construct for your feathered friends. With less than $30, you can build the majority of them.
Let's get started.
1. Simple Birdhouse Plans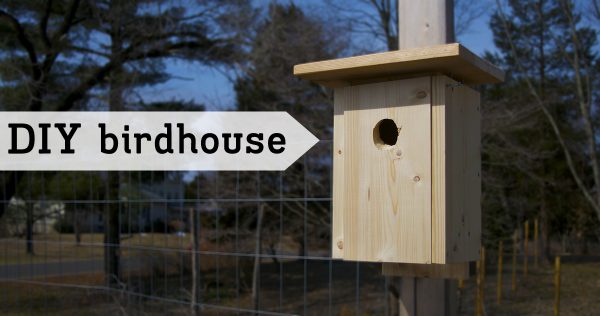 This birdhouse would be suitable for almost anybody and any level of carpentry skill. A birdhouse's fundamental design is this.
It could, however, fit into any home. Additionally, with various paints and designs, you may stand out as much as you want. So if you want to do something by yourself or with a kid in your family, this would be a good place to start.
2. The Easy DIY Birdhouse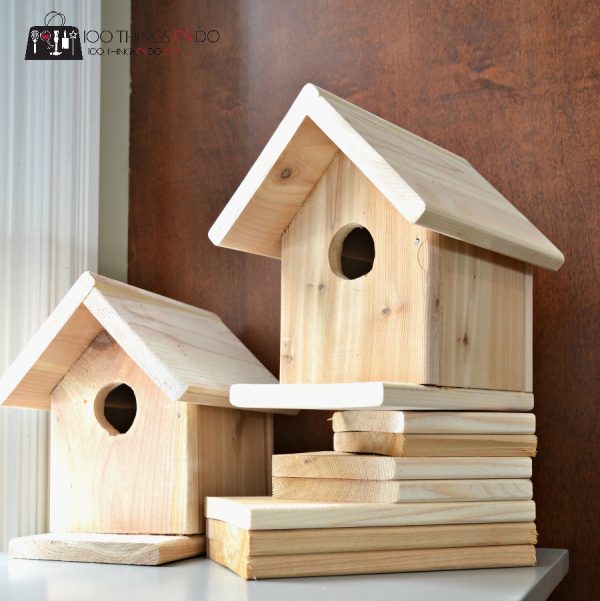 Another classic design is this birdhouse. For a beginning carpenter, or even for a small family project, it would be a good fit. It would be one that young children could participate in.
It also includes simplified instructions for the build, which make it much simpler. This one could be it if you want easy birdhouse plans that you can modify to suit your preferences.
3. $1 Modern Birdhouse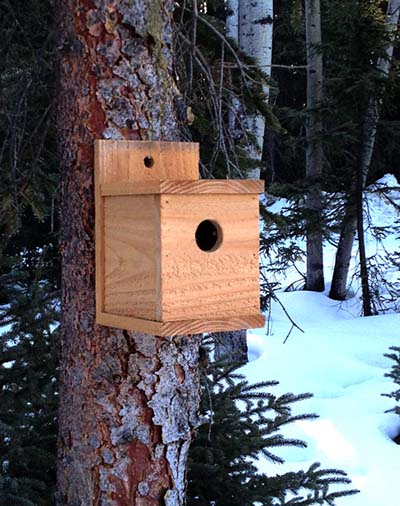 This is a minimalist but contemporary birdhouse. It would be fun to do with your children.
What makes it even better is that it costs less than a dollar to do. The instructions on this website are excellent. And since it's customizable to fit each home or child, it can be painted and made unique.
4. The Beginner Birdhouse Plans

This is another classic and easy-to-do birdhouse. It also provides instructions on how to construct it, which is fantastic.
Someone who is new to the world of carpentry would be a perfect candidate for this. It would be a fun way to evaluate your abilities. It's sure to be a hit with the birds.
5. The License Plate Birdhouse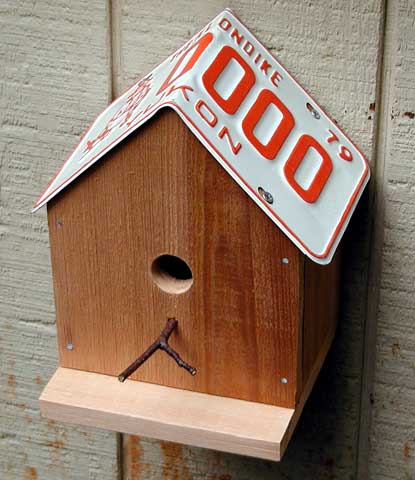 Are you a plate lover? My family includes a few people who are like this. If you like this style of birdhouse, there are plenty more to choose from.
As a result, the site succeeds in teaching how to do it. However, it is definitely not one that will go unnoticed. It'll stand out, just like the license plate you create it with, and be one-of-a-kind.
6. The Small And Simple Birdhouse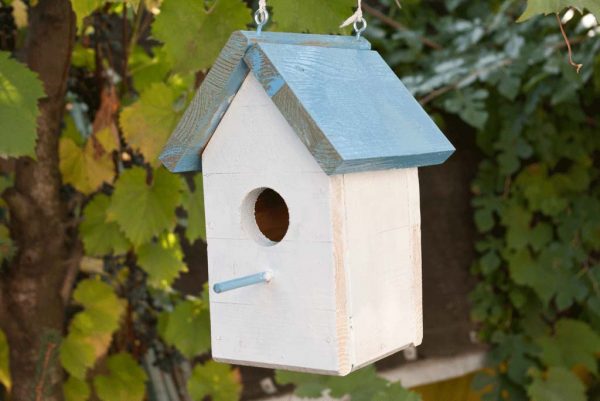 For me, this birdhouse brought back happy recollections. My grandma had several birdhouses, and this one seems to be one of the ones she had throughout the years.
So, if you want a little, traditional birdhouse, this is the one for you. The building instructions are quite extensive. Many small birds would like to sing in your yard, and it would be welcoming to them.
7. The House Sparrows Box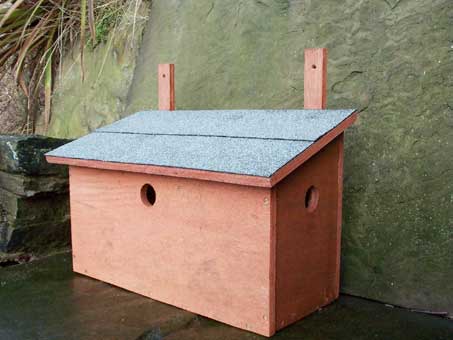 This is a one-of-a-kind birdhouse. The purpose is to hold house sparrows, which explains the reason. It may even house three breeding couples.
So if you adore house sparrows and would want to provide them with a warm nest to raise their young, this may be the perfect gift for you.
8. The Bluebird Birdhouse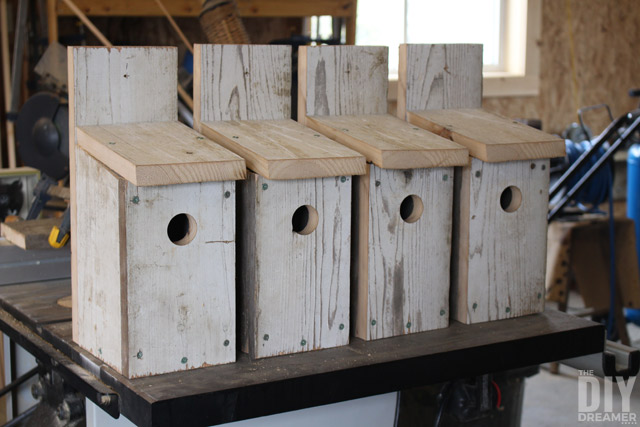 When I was a child, my great-grandmother had a special affection for birds. We were given permission to look through a big book full of birds.
She even used it to help us identify particular birds, which she did. The blue bird was, without a doubt, my favorite. So, needless to say, I am a big fan of this birdhouse design because it was designed just for them.
9. The Cute DIY Birdhouse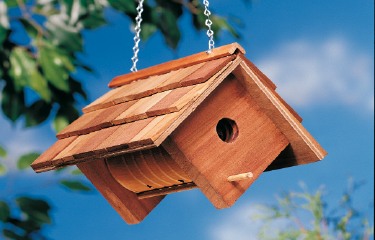 This little birdhouse is quite lovely (as its name implies). It would look great in a tree. Its form also makes it stand out.
If you want something cutting-edge and unusual, this birdhouse might be the perfect fit for your design preferences.
10. DIY Bluebird House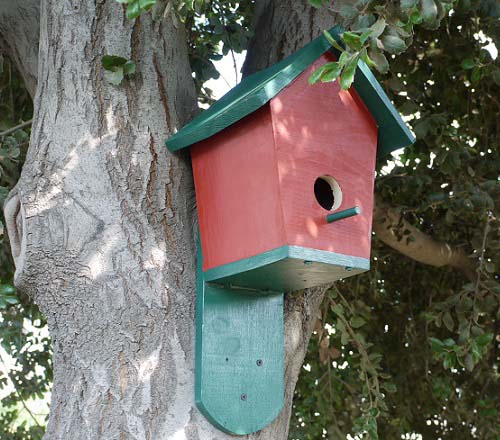 This is a bluebird-specific birdhouse. As a result, if you like them as much as I do, then this birdhouse is sure to please you.
It's also a popular design, and many people like it. However, the birdhouse would stand out because it is painted so well. Hopefully, it will inspire you to create this birdhouse into something unique.
11. The Log Cabin Birdhouse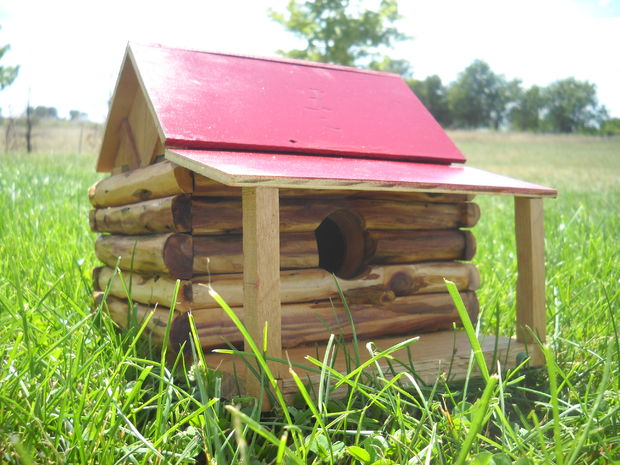 Do you prefer the look of a rustic decor? So, this small birdhouse would be perfect for it. It's one-of-a-kind and would look great in any yard.
So, if you want to add some country charm to your abode, try out these birdhouse ideas. It's sure to be a hit with your feathered friends.
12. The Green Roof Birdhouse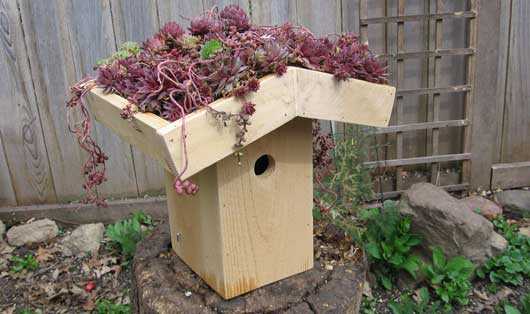 This is a one-of-a-kind birdhouse. It starts with the bluebird birdhouse's fundamental design. After that, it adds a living roof to the birdhouse, which adds a special element.
Therefore, why not install a birdhouse that would fit in with your desire for sod houses?
13. The $2 Cedar Bird Feeder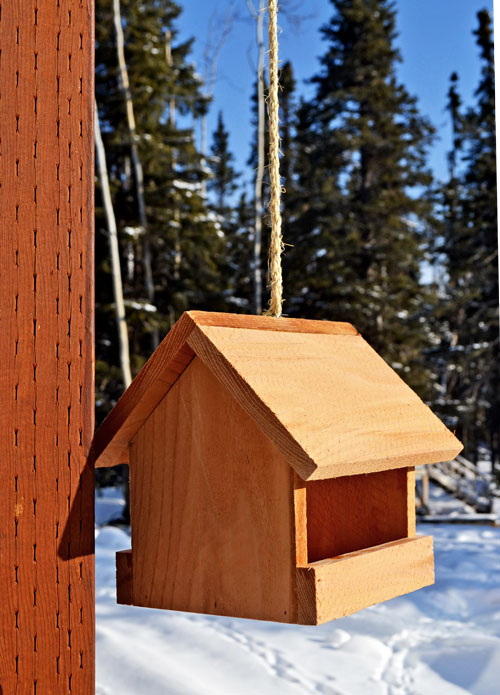 The classic design of this small birdfeeder is seen. Yet, it is constructed of lovely cedar. Cedar wood is also one of my favorite woods. I believe it gives a sense of comfort to everything.
The fact that it costs $2 to construct makes this bird feeder even more appealing. If you're looking for a cheap family project, here it is.
14. $2 Birdhouse Plans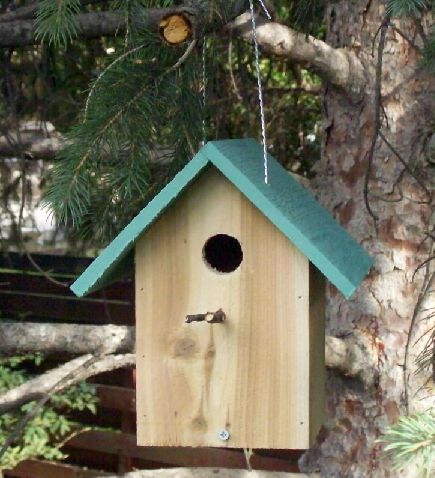 Because of how thrifty it is to construct, this $2 birdhouse is obviously amazing. However, it is a stunning piece of design as well.
As a result, if you prefer the classic appearance of a birdhouse, this is the one for you. It seems to be simple to construct and cost-effective.
15. The Modern Birdhouse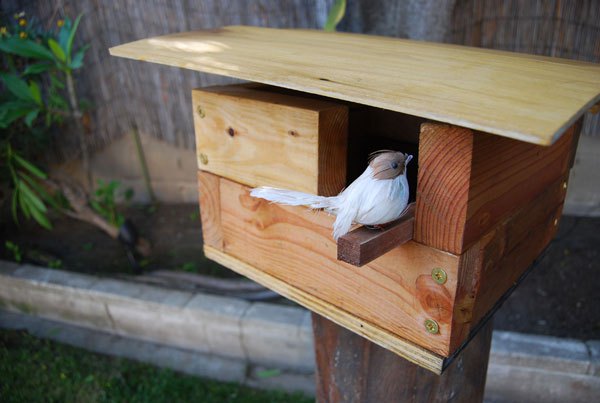 Not everyone prefers to have things appear rustic or vintage. So there's something you should know. That's fine, I guess. You'll adore this tiny birdhouse if you prefer the contemporary home design.
So, any home would benefit from these birdhouse designs. However, because of its unusual design, it will stand out. Try it out for yourself.
16. Birdhouse With Night Lights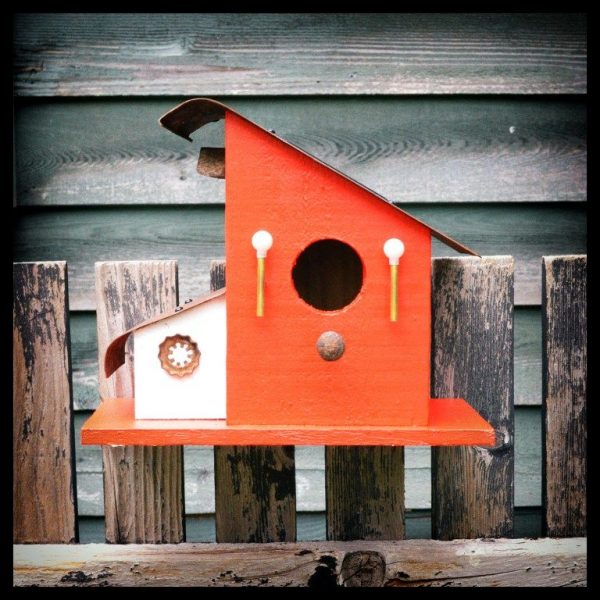 This is a lovely birdhouse. It has a classic shape, but it's painted in a lovely color. The fact that it will light up at night with night lights makes it even better.
So if you want a birdhouse that will enhance the look of your home during the day or at night, this is one that might fit the bill.
17. The Bowl And Plate Bird Feeder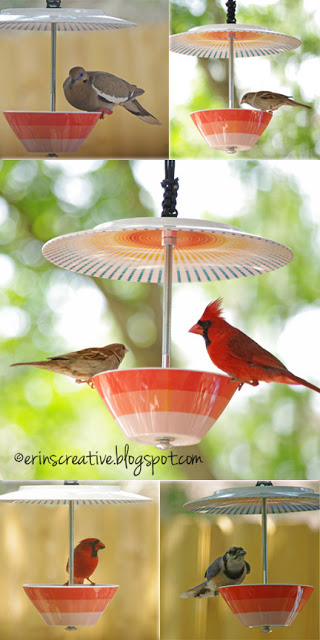 I adore this birdfeeder because it is so different. The plate is on top, and the bowl holds the birdfeed.
As a result, if you're trying for a new and cost-effective hobby, take a look at this one.
18. The $2 Birdhouse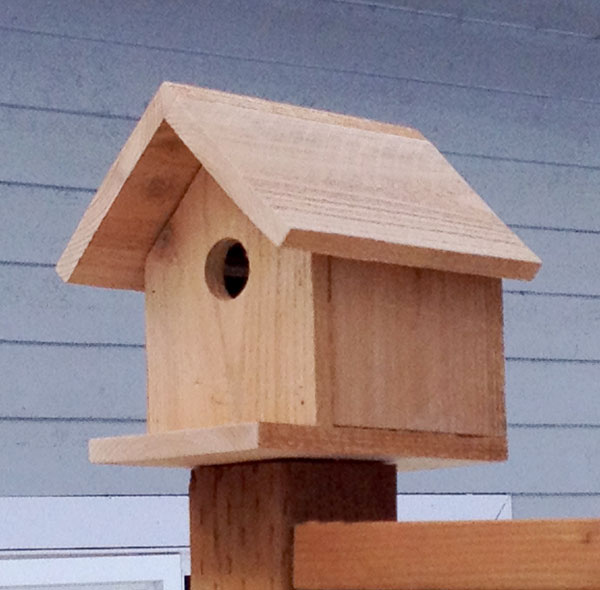 These would be great for a family project, especially if you were birdhouses. It's inexpensive, and the design is extremely basic.
So, if you want a creative activity for your kids to do, then try this one out. It also demonstrates some innovative approaches to paint this birdhouse that you may not have thought about.
19. Cedar Double Birdhouse Planter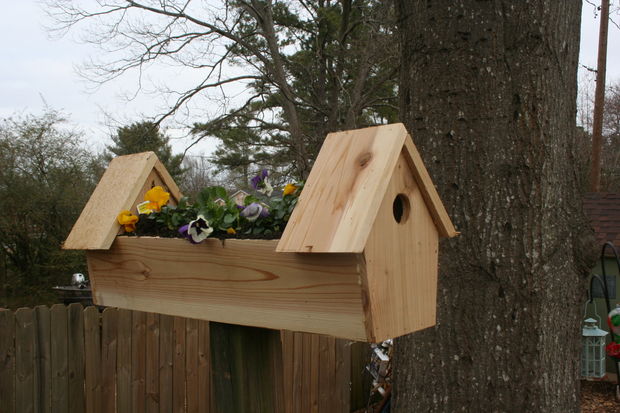 Birds and flowers go together like peanut butter and jelly. Then, in a lovely way, this planter assists you to blend the two.
As a result, you'll have your birdhouses on opposite ends with gorgeous flowers in the center. Definitely check it out if this sounds like something you would be interested in.
20. The DIY Classic Birdhouse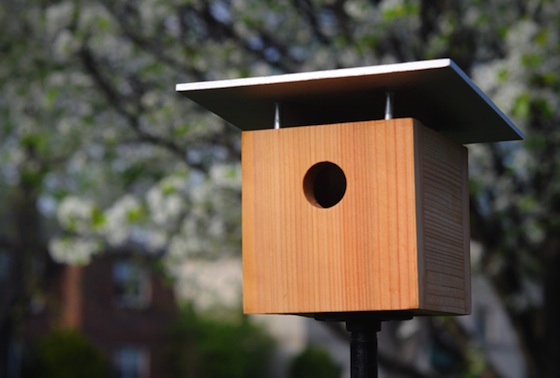 This classic birdhouse is, without a doubt. A classic family activity is building your own birdhouse.
As a result, don't miss out on these birdhouse ideas if you want the opportunity to have that experience with your children.
21. The One Board Birdhouse
Well, I've got it right here if you're looking for something basic and inexpensive. One pine board can be used to construct this birdhouse.
It also comes with a basic structure that makes it simple to construct and have a working birdhouse in little time.
22. The Backyard Birdhouse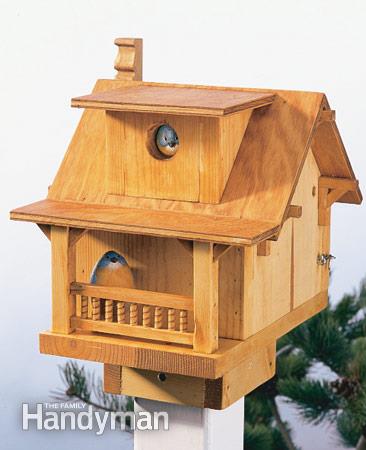 This is such a one-of-a-kind birdhouse. Some people don't seem to find it as easy. But if you are a carpentry expert who is looking for something that is really cool, then this birdhouse is definitely for you.
It might be situated in your front yard, or even on your premises, if you want it to. According to the website, it costs around $20.
23. DIY Bluebird House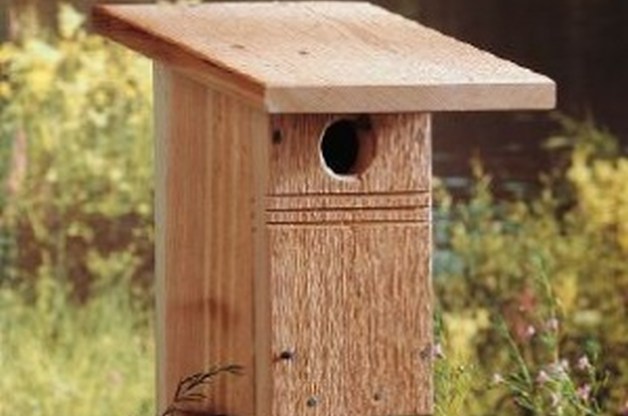 As a result, if you're looking for a cost-effective and efficient birdhouse that can fit around your time constraints, this might be the perfect one.
Bluebirds are also mentioned in the song. These are delightful small birds that bring life to any yard.
24. The Basic Birdhouse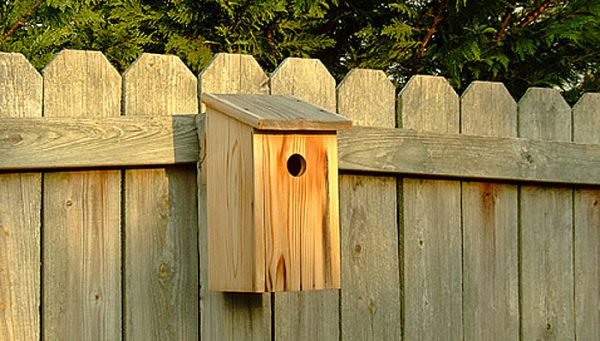 So, for example, you want something that will blend into your yard and be unnoticed. You don't need anything too fancy. Nor do you want anything that looks rustic or out of place.
There's no need to look any further. Your feathered friends may take shelter in this little birdhouse. Your neighbors probably won't even notice it's there if you place it on your fence.
25. A Simple Birdhouse Plan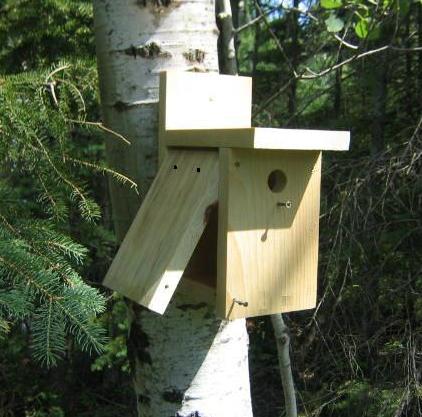 This little birdhouse is a breeze to put together. It's neither high-end nor high-tech. But, if you're looking for a birdhouse that will fulfill its purpose, this one could be it.
You may simply nail it to a tree in your front yard, and all day long you may monitor your bird pals.
26. The Wren Birdhouse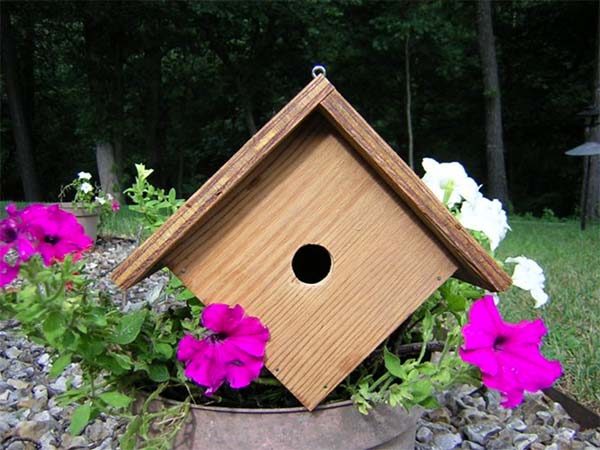 The design of this birdhouse is unusual. And I'm sure you didn't suppose it was designed for a wren, did you? As a result, it is. It may be constructed at a various angle with an expanded roof since they are so little in size.
27. The Easy Oriole Feeder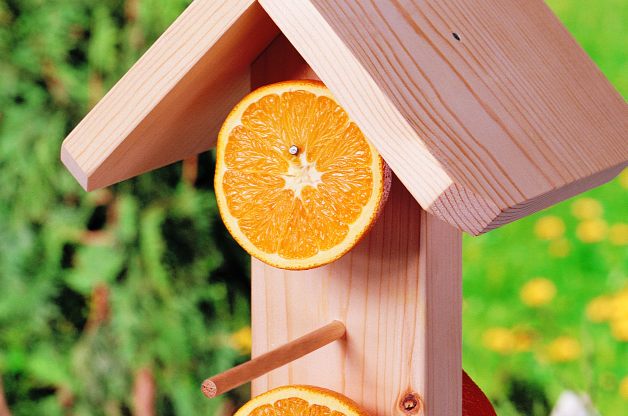 Orioles are the intended audience for this feeder. And it's so basic that a kid could construct it on his or her own with adult supervision.
So if you're looking for a simple attractant for these tiny birds, this birdhouse might be it.
28. The Chickadee House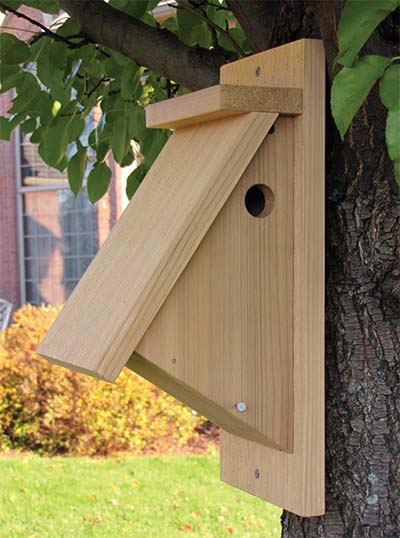 This is a fantastic PDF that contains a ton of valuable information. This article not only tells you how to build a chickadee the perfect home, but it also answers your questions. Yet, it also informs you about the chickadees in general, which is something you may be interested in.
And I'm a big fan of the house's design. Most people would find it easy to understand and attractive. It also has a certain appeal that would give any home personality.
29. The Teapot Birdhouse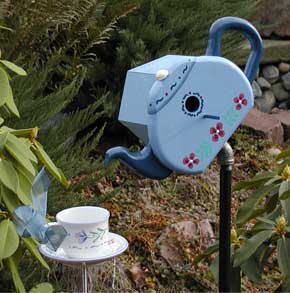 This is a very pretty birdhouse. The actual birdhouse is shaped like a teapot. It makes the impression of pouring something into a teacup.
Thus, if you're looking for something that'll enhance the beauty of your yard or garden, this is it.
30. The No Woodworking Birdhouse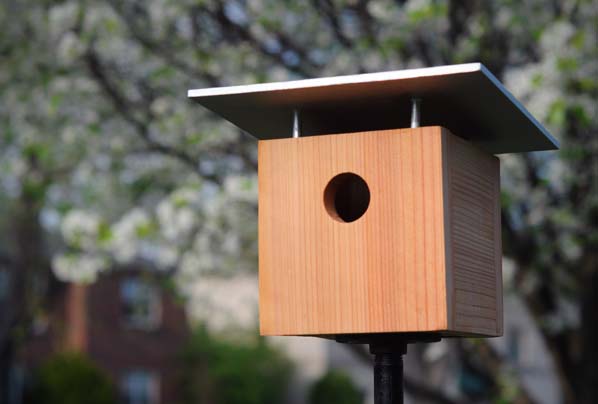 That's OK if you're not a skilled woodworker. A birdhouse may still be built. In addition, it's a contemporary design.
If you want to provide a nice environment for birds to congregate around your home, this is the one for you. It's a little surprising how nice (and simple) it is.
31. A Simple Birdhouse Plan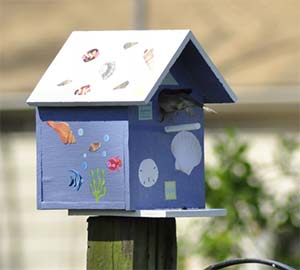 This lady made a birdhouse and then returned to design beautiful birdhouse designs so that you may build an excellent (and easy) one as well.
So if you're trying to construct a nice-looking birdhouse, these easy-to-understand birdhouse blueprints are just what you need.
32. The Pallet Birdhouse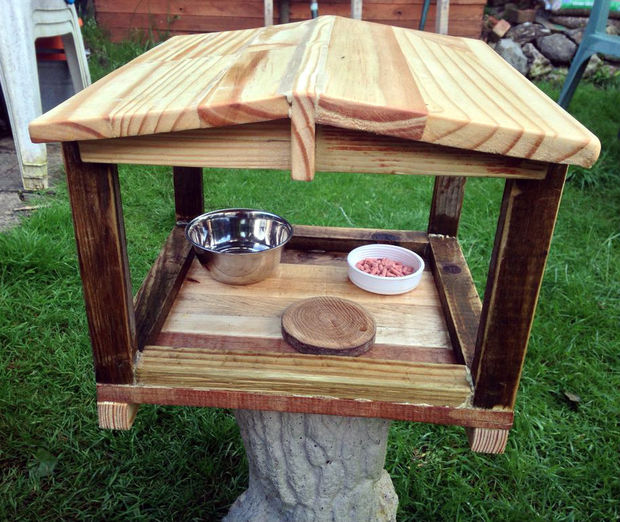 I adore pallets, as you may have deduced from my previous pallet posts. And, as a result, this birdhouse is amazing. You may transform a solid, practically free resource into something incredibly valuable and attractive.
So if you appreciate pallets as much as I do, go check out this birdhouse. Hopefully, you'll find it to your liking and add it to your "pallet want list."
33. Recycled Milk Jug Birdhouse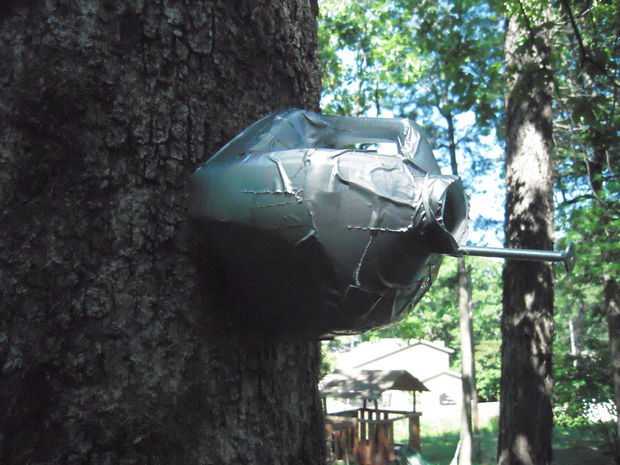 This birdhouse is for you if you truly adore birds and yet have a tight budget. Or, if you're into upcycling and adore birds, this birdhouse is perfect for you.
You can practically have a birdhouse once you've finished it off if you just need a jug of milk to drink.
34. The Window Birdhouse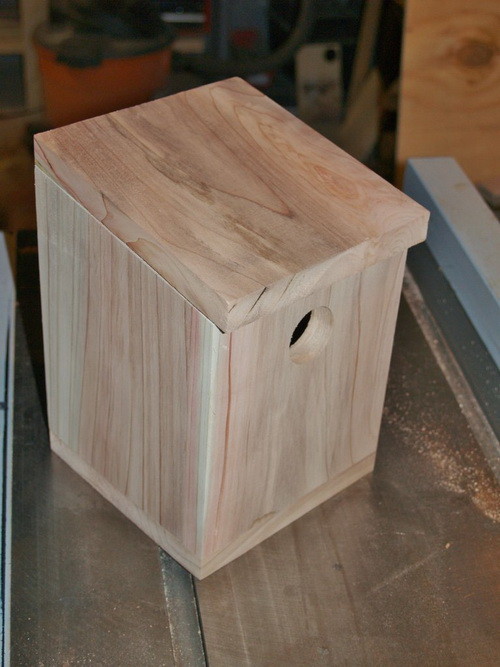 This is a fantastic concept! And I'm glad to read the comment. They provided enough information to construct this birdhouse.
They also deliver incredible photographs to aid you understand what they're telling you. So if you like the idea of being able to observe birds from inside your residence, this is a fantastic solution for you.
35. A Variety Of Birdhouses and feeders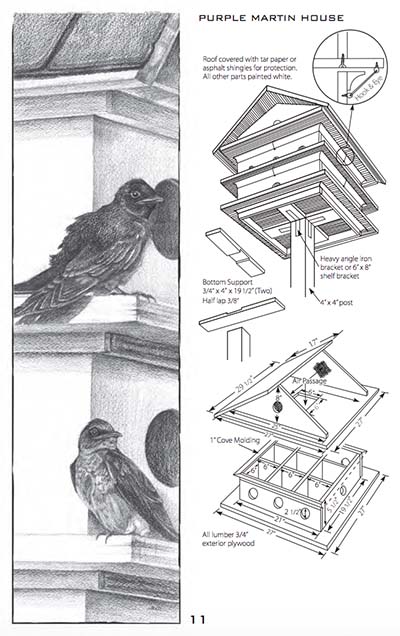 This website has a number of birdhouse designs and birdfeeders to choose from. It's a fantastic way to get a sense of what you'd want and wouldn't want before going ahead with a purchase.
So if you're not sure what type of birdhouse you want, check out this website. Along the way, you might find a few answers.
36. Wooden Bird Feeder Birdhouse Plans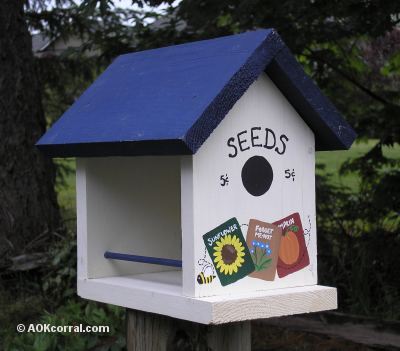 This is a wonderful bird feeder. It strikes me as being in the classic style. However, the paint job is also something I adore. They did a fantastic job of making it look appealing visually.
As a result, this birdhouse might be perfect for you if all you want is something simple but with a touch of beauty to your home.
37. The Scrap Bird Feeder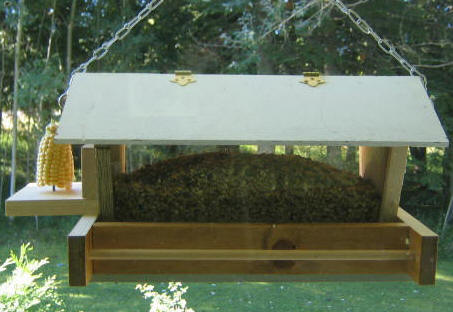 Have you got leftover wood fragments from a previous job? So, you're sick of having them in the way, but you don't want to throw them away?
So, make this bird feeder and put them to good use. It will use them, as well as produce something that is both practical and beautiful.
38. The Nesting Shelf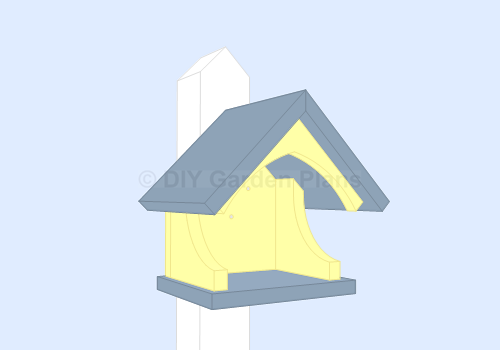 Maybe you're looking for something that isn't a basic old birdhouse. So you'll like this suggestion if it's a good one.
Therefore, it's essentially an open-topped birdhouse that serves as a nesting shelf. The design seems to be straightforward, and the plan for the birdhouse is extremely thorough.
39. Peanut Butter Jar Birdhouse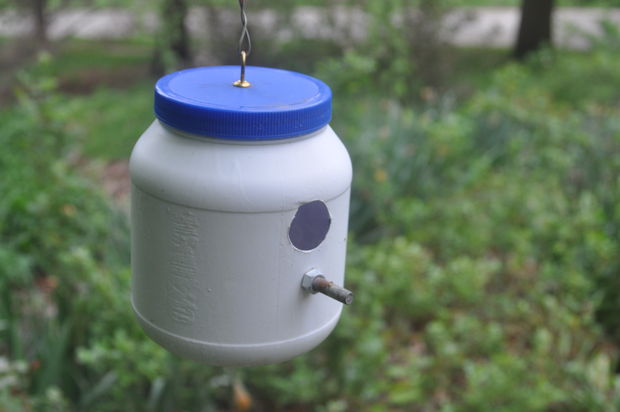 Do you have a lot of peanut butter in your house? That's right! In this article, I demonstrate how to make your own peanut butter.
I digress, so don't throw away that peanut butter jar if you have one. Instead, create a home for the birds inside your house.
40. A Wine Cork Birdhouse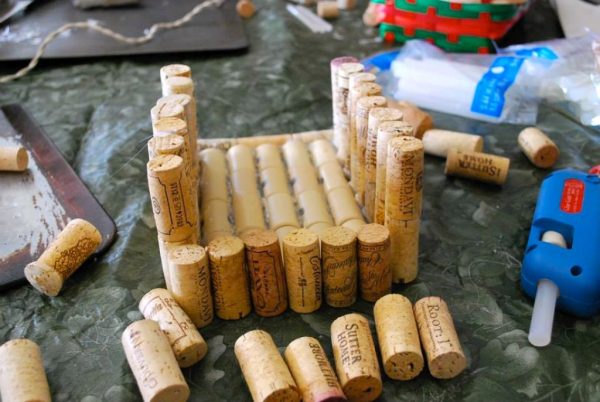 Have you amassed a collection of wine corks over the years? A lot of people do, I'm sure. So, instead of letting the corks go to waste, use them to create something useful.
This birdhouse, for example, might be considered a functional piece of equipment. It seems lovely, and I have no doubt the birds will like it.
41. The Birdhouse 'Book'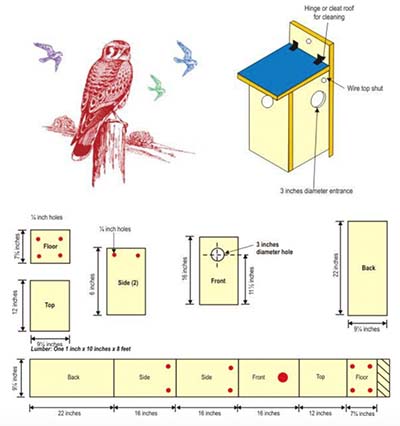 This is an online book that talks about various birdhouse designs in depth. As a result, this is a great resource for anyone who isn't sure what they're looking for or what's available.
If you're looking for a one-stop shop for birdhouses, this is it. They provide a great deal of valuable information that will aid you in the construction of the birdhouse you desire.
42. The Birdhouse Church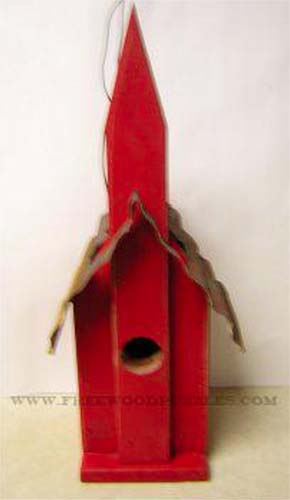 I adore the aesthetic of this piece. It's lovely and seems to be from the past. They built a birdhouse that looked like an old church, essentially.
If you prefer the rustic look of 'old-fashioned décor,' then this is definitely for you.
43. The PVC Nest Box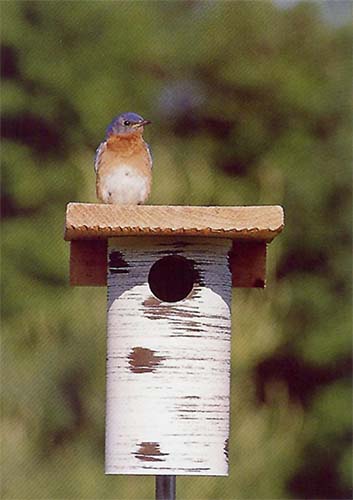 This is a really novel concept. This guide explains how to construct a one-of-a-kind nest box for your neighborhood birds using PVC pipes.
Therefore, if you have some PVC pipe or are seeking for a less expensive option to construct, then this could be a good option for you.
44. The Cardboard Milk Carton Birdhouse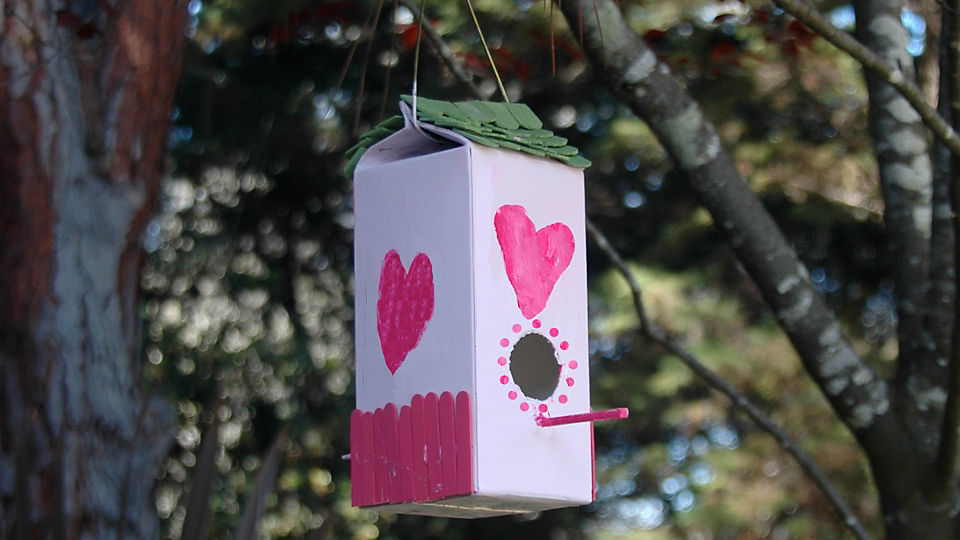 This is a fun project to do with the kids. An old cardboard or plastic milk carton is a simple activity to keep them busy and out of trouble.
Then build a birdhouse out of it. After that, the youngster can participate in the birdhouse's decoration. Let them have a wonderful time observing nature by hanging it up.
45. The Picket Fence Birdhouse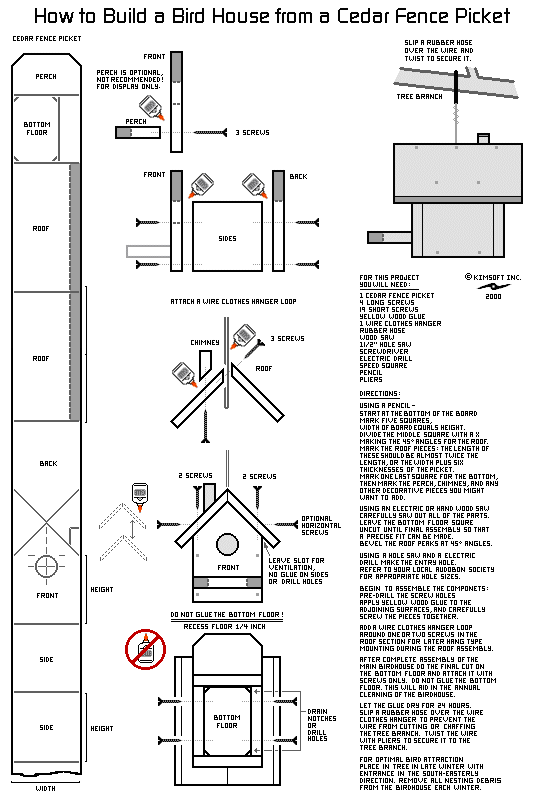 An old picket fence might be used to construct this birdhouse. You might also do it on a shoestring budget. In reality, all you'll need is one picket fence.
They utilized a cedar picket in this situation. Any picket, though, may be used to create a lovely and efficient birdhouse.
46. DIY Nesting Shelf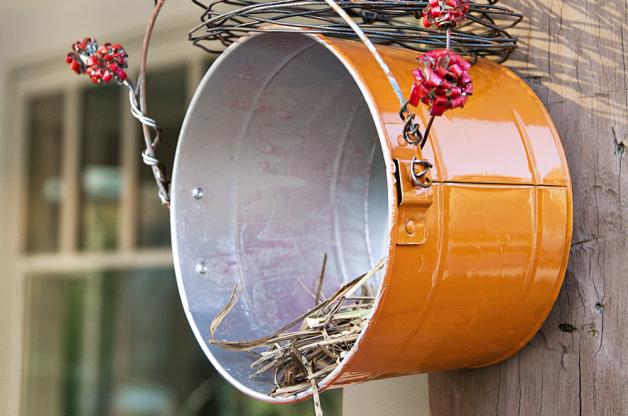 A nesting shelf is something I'd really like. And this one is also very sweet. Hang it up on the side of a tree or solid post with a large mouth bucket or pale in hand.
The fact that they painted a metal pale, however, makes this design so adorable. It seems very basic, but it will stand out in any yard.
47. The Tall Texan Birdhouse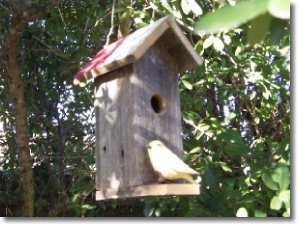 This birdhouse is referred to as the 'Tall Texan' because of its height in comparison to most birdhouses. If you'd like to attract a larger bird, or even if you feel like the smaller birdhouses wouldn't do your neighborhood birds justice.
Well, then give this birdhouse a try. It has a traditional style and would still look great and blend into most any yard.
48. Side Mounted Birdhouse With Side Entrances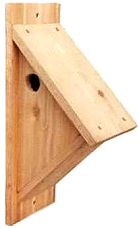 This birdhouse would be a good option for placing on the side of something if you want to hang your birdhouse.
They also provide multiple side entrance angles for the birds, which makes it even better. As a result, give this distinctive option a go.
49. The Martin Birdhouse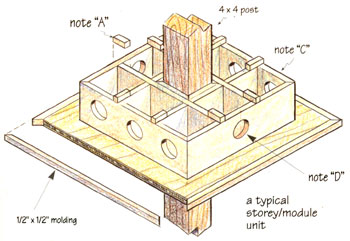 This birdhouse is for you if you're a lover of the birds known as Martins. The eye is drawn to this birdhouse.
Yet, this location gives thorough instructions on how to construct it, which is fantastic. In addition to providing excellent visuals, it also offers directions.
50. The Gourd Birdhouse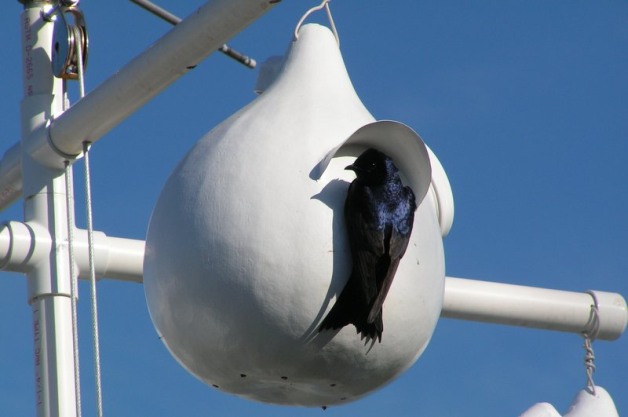 Gourds are a fascinating plant. If you aren't careful, they'll take over the area you planted them in. These, on the other hand, may be used for a variety of amazing things.
This is another example of how this birdhouse works. So, if you don't know what to do with a gourd, check out the linked blog for some ideas on how to make an attractive birdhouse.
51. Clay Pot DIY Birdhouse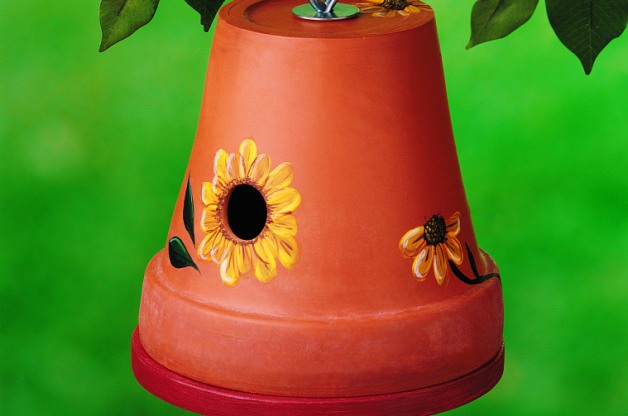 Do you have an old clay planter that you no longer utilize? Give it a second wind if you think so. You may construct a lovely birdhouse out of it if you want.
Lastly, paint it with some stencils and make it a one-of-a-kind to add to its charm.
52. The One Board Birdhouse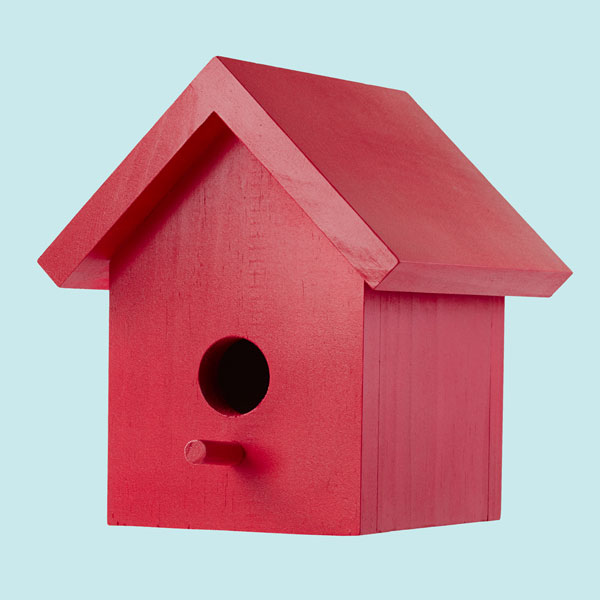 This is another simple do-it-yourself project that would be suitable for a family or a beginner carpenter. You'll need one board and the instructions for it, so go to the post.
You'll be well on your way to building your own one-of-a-kind birdhouse by following these steps. Consider the amount of lovely people you'll attract.
53. The Simple Birdhouse Plan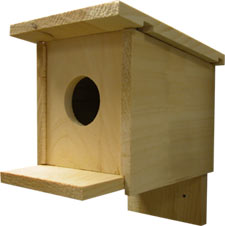 Traditional construction is used to make this birdhouse. However, in its own traditional manner, it is still incredibly gorgeous. The guidelines boast of being simple to follow and are proud of them.
So if you're looking for a classic birdhouse that's straightforward to construct, then take a look at this one. It might be what you've been searching for.